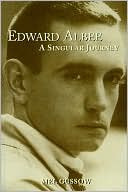 Edward Albee was born on this day in 1928. Albee left home at age nineteen, moving to Greenwich Village. After a decade of odd jobs and failed writing experiments, he finished his first play, The Zoo Story, two days before his thirtieth birthday. In interviews, Albee has described that first decade in the Village (he still lives there) as of crucial importance to his development:
While doing these odd jobs, I immersed myself in the incredible artistic renaissance that was the Village in the 1950s — the Abstract Expressionist painters, the Beat Generation, the avant-garde playwrights. At the Cedar Tavern we'd meet up with Jackson Pollock and Willem de Kooning. At the Carnegie Tavern we'd sit around with Aaron Copland and Elliott Carter and talk music. Seeing my first Beckett play, my first Genet play — they were revelatory. They showed me that theater didn't have to be what I had known thus far. They opened things up for me and were probably responsible for my becoming a playwright.
Albee has also made clear that one of the reasons he embraced the Village as his second home was that he grew to detest his first one. This was in the affluent suburbs of Westchester County, where the Albees, his adoptive parents, lavished everything but love upon him — a string of exclusive schools (each of which he quit or was expelled from), trips to Broadway shows in the chauffeured Rolls, trips to Palm Beach in private railway cars, elaborate birthday parties that Mom and Dad were often too busy to attend. Their outrage over Albee's behavior escalated steadily until, at nineteen, "I didn't want to have anything to do with those people. I'd learned to hate their politics, their morality, their bigotry."

In Edward Albee, biographer Mel Gussow reports how the most innocent behavior could set Albee's parents off. The family mansion included a trophy library, rows of unread, leather-bound books. Albee once dared to borrow a copy of Turgenev's works, the pages still uncut. He cut them, crawled off to bed with the book, and came down next morning to fresh accusations: "My mother announced, 'Suzie,' or whatever the maid's name was, 'Suzie tells us that there is a book that has been taken out of the bookcase. There is a hole where the book belonged….' "
---
Daybook is contributed by Steve King, who teaches in the English Department of Memorial University in St. John's, Newfoundland. His literary daybook began as a radio series syndicated nationally in Canada. He can be found online at todayinliterature.com.