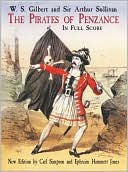 The comic possibilities of Leap Year inspired Gilbert & Sullivan in writing The Pirates of Penzance. Young Frederick, mistakenly apprenticed to a pirate instead of a pilot — nursemaid Ruth, in charge of the apprenticeship, was a little hard of hearing — has finally reached his twenty-first birthday, upon which he can be released from his indenture. Just as Frederick begins to celebrate the happy occasion, the Pirate King reminds him that, being a Leap Year baby, he is the victim of a clumsy calendar:



King.


…And so, by a simple arithmetical process, you'll easily discover,


That though you've lived twenty-one years, yet, if we go by birthdays,


you're only five and a little bit over!



Frederic.


Dear me!


Let's see! (counting on fingers)


Yes, yes; with yours my figures do agree!…


How quaint the ways of Paradox!


At common sense she gaily mocks!


Though counting in the usual way,


Years twenty-one I've been alive.


Yet, reckoning by my natal day,
Yet, reckoning by my natal day,


I am a little boy of five!



Ruth & King.


He is a little boy of five!



All.


Ha, ha, ha, ha, ha, ha, ha, ha,


A paradox, a paradox,


A most ingenious paradox.


Ha, ha, ha, ha, ha, ha, ha, ha,


A paradox.…



The poet Howard Nemerov, born on this day in 1920, was another to note the young-old paradox built into his birthday. Counting by fours, he turned fifteen in 1980; thus, "The Author to His Body on Their Fifteenth Birthday, 29 ii 80":
Dear old equivocal and closest friend,


Grand Vizier to a weak bewildered king,


Now we approach The Ecclesiastean Age


Where the heart is like to go off inside your chest


Like a party favor, or the brain blow a fuse


And the comic-book light-bulb of Idea black out


Forever, the idiot balloon of speech


Go blank, and we shall know, if it be knowing,


The world as it was before language once again….
"
---
Daybook is contributed by Steve King, who teaches in the English Department of Memorial University in St. John's, Newfoundland. His literary daybook began as a radio series syndicated nationally in Canada. He can be found online at todayinliterature.com.