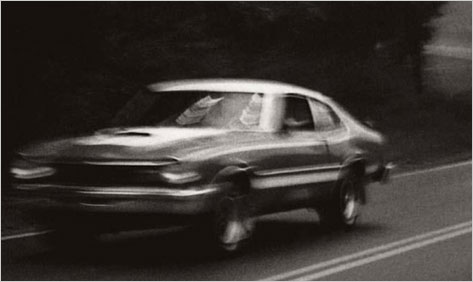 First published in 1966, Don Carpenter's gritty debut novel covers a lot of ground. Poolroom drama, boxing tale, and prison saga, this West Coast narrative is Walter Tevis, Leonard Gardner, and Edward Bunker all rolled into one, with side glances at San Francisco's bored rich and Hollywood's wannabes. Despite its hard-boiled title, Carpenter's street-smart narrative owes more to 19th-century naturalism — with its sense of the inescapable consequences of poverty — than it does to the spare prose of the '50s.
Orphaned by a pair of losers, Jack Levitt hits the asphalt young and never looks back. From his corner boyhood in Portland, Oregon, to his job as car park attendant in San Francisco, Jack seldom scores a break. Even marriage to a sophisticated young beauty ends in divorce and a drunken binge. Along the way, Jack endures the horrors of juvey hall and then serves real time on a trumped-up charge of kidnapping. In jail, he re-encounters a youthful buddy, the black pool hustler Billy Lansing, who, in a brutal act of violence, affirms his genuine love for Jack. This biracial prison affair forms the spiritual core of the novel — the only hope in an otherwise bleak social landscape.
Carpenter (1931-98) sets his novel mostly in the '50s, which provides a further poignance to his protagonist's sense of guilt, despair, and — quite simply — boredom. What's Jack rebelling against? What do you got? Carpenter's candor about race and sex, along with some clever asides about art and life, make for a truly unpredictable and therefore essential read.