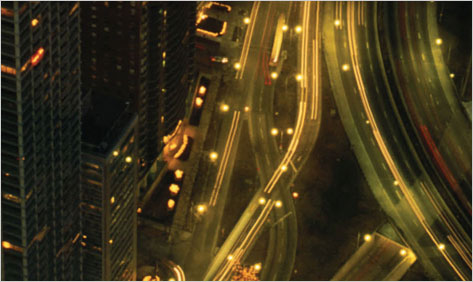 To understand the current state of mind of both Sara Paretsky and her private detective alter ego, one must first roll back the clock to 1982, when Victoria Iphegenia Warshawski took her first investigative bow in Indemnity Only. Both Raymond Chandler and Dashiell Hammett had been dead for over two decades; Kenneth Millar, better known as Ross Macdonald, wouldn't succumb to Alzheimer's for another year, while John D. MacDonald had two more Travis McGee novels to publish before his 1985 death. Robert B. Parker was the king of neo-private eye fiction, his hero Spenser both homage and contemporary reworking of the Marlowe-esque knight errant in search of lost selves, with Lawrence Block, James Crumley and Bill Pronzini not far behind in critical and commercial acclaim. The Private Eye Writers of America, an organization of established and emerging mystery writers in this still-fecund subgenre, was about to give out its very first Shamus Awards to the best books of the previous year. And the only novel featuring an American woman as gumshoe, Marcia Muller's Edwin of the Iron Shoes, had been published in 1977 to little fanfare.
By the end of 1982 the game changed. Muller published her second Sharon McCone novel, Sue Grafton introduced Kinsey Millhone in A Is for Alibi, and the floor was now open — whether some liked it or not — for more women to claim the tropes of private eye fiction for their own. As influential as Muller and Grafton became, McCone and Millhone invited readers to take in their world, to root for them as they uncovered secrets and local ills. Their characters developed and darkened and the authors have lately taken some interesting narrative steps, but one finishes their books with a sense of order more or less restored.
Indemnity Only and the 13 Warshawski novels published since are more disquieting experiences. From the get go, V.I., as she refers to herself ("Vic" is fine; "Tori" is reserved for select members of the family; "Vicki" makes her seethe) seems imbued with an astonishing sense of anger, whether directed at the breakdown of social contracts, the corruption of her Chicago hometown, or those who abuse systems and people alike. V.I.'s investigations are not meant as mere entertainment; she'd chafe at the notion that her raison d'etre is to give the reader a good time between the covers. Her manner can be strident, even off-putting. She hardly cares about her sense of dress (but can be coaxed into putting on evening wear if there's a strong reason.) Lovers come and go, their appeal in direct correlation with how long they are absent from her life.
The temperature of Warshawski's "burning anger, wrath and indignation," to crib from the Passover Seder, has only risen with time, seemingly reflective of her creator's growing disillusionment with the world. As Paretsky detailed in her short memoir Writing in an Age of Silence (2007), early optimism buoyed by the civil rights movement of the 1960s and early 1970s has, in her view, all but crumbled in the face of a bombardment of sadism and misogyny, the withholding of civil liberties and the nation's move from proud speech into near-deafening silence. It's why Hardball's main storyline, contrasting the impending election of Barack Obama with a missing persons case dating to the 1966 riots surrounding Martin Luther King's Chicago appearance, strikes such an unsettling chord: Paretsky has V.I. face family myths rooted in childhood and, in upending them, also appears to sever the detective's remaining link to order and hope.
Hardball's narrative runs at a solid clip, starting with the opening set piece of V.I. returning from a difficult prison visit with a nasty gang leader she once defended in her primordial, pre-series days as a lawyer to find her office thoroughly trashed, and her visiting young cousin Petra, "a freshly minted college graduate with an internship in her daddy's hometown" disappeared — and, by virtue of a bracelet left behind in the wreckage, possibly implicated in the crime. But the investigative engine kicks in for real when Paretsky flashes back a few weeks earlier, when a homeless man's near-death and an inquisitive hospital administrator put Warshawski face to face with a bitter, rage-filled octogenarian whose son Lamont Gasden vanished more than forty years before, on January 25, 1967. She's not so interested in what happened, but her dying sister can't leave the world without knowing the truth.
In tandem with classic P.I. genre tropes (threatening phone calls, inexplicable requests, Warshawski's life in peril a few times, grandstanding federal agents) and more recent ones (brushes with Homeland Security, "Millennium Gens" fond of text messaging, tedious paperwork) Paretsky unspools a tale of corruption, police brutality and racism that hits V.I. where it hurts the most: the reputation of the father she still idolizes decades after his death. The posthumous fate of Tony Warshawski brings about a prevailing father-daughter theme in Hardball. When a woman of Lamont's acquaintance rises up in passionate defense of her own father, a preacher prone to abuse and bad temper, Warshawski wonders, "Were we daughters always like this, always ready to leap to our fathers' defense against the evidence?" The same passion, in reverse, takes place when Tony's much-younger brother Peter rails against V.I. for putting Petra in needless danger. After grabbing her shoulders and shaking her, V.I. observes that Peter "was almost seventy, but his fingers still held the strength he'd gotten on the slaughterhouse floor in his teens."
Despite the volatile mixture of family, politics and past misdeeds darkening the present, Hardball doesn't have the sharp tang of the early novels or the expansive reach of more recent series installments. Part of the problem is that Paretsky's vow to age V.I. in real time — she's a little over thirty in Indemnity Only — has stalled out somewhat. The detective reports several times that she was "about ten" during the blizzard of 1967, making her "almost fifty" now. It comes off as more off a minor quibble precisely because Paretsky's taken such care to be true to today's times and keep V.I. reasonably up to date with current events.
Hardball does leave V.I. Warshawski in an understandably ruminative place, having had to question the very bedrock of her family: "[I could] try to realize that you never fully known anyone, that we, most of us, live with our contradictions. I, too, have many flaws, the hot temper…that had frightened my cousin so much it almost cost her her life. Could I learn from that terrible mistake?" The entire trajectory of V.I. Warshawski's life and work has been, to date, about her struggles with her own impulses, the best of which connect her to community and friends and the worst of which alienate and endanger those closest. And the prospect of her finally coming to terms with and conquering that formidable anger is why those future series books will be required mystery reading.