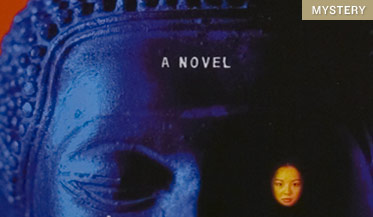 Murder might not seem the best possible gateway to travel, but mystery readers have a voracious appetite for mysteries set outside America and Britain. This wasn't always the case, of course, and current crime fiction on both sides of the Atlantic is still very much associated with the hardboiled American style of Dashiell Hammett, Raymond Chandler, and Mickey Spillane, the English village mystery of Agatha Christie, Josephine Tey, and Margery Allingham, and cross-Atlantic cross-pollination by Rex Stout and Patricia Highsmith. As recently as the 1980s, it was difficult to find a good mystery written by an author based outside these two countries. New Guinea?based writer Charlotte Jay may have won the first Edgar Award for Best Novel in 1953, and Maj Sjowall and Per Wahloo attracted a strong American fan base for their mystery series set in Sweden, but the pervading theme in the publishing industry was that international mysteries didn't sell.

What a difference a couple of decades make. Now it's becoming difficult to find a foreign country that doesn't feature in a mystery novel. How did this bandwagon become so large that it can accommodate more passengers with each passing year? A closer look at mystery readers' desires, combined with the herd mentality of the publishing industry, will help answer this question.

First is a sense of escapism. Where the United States is at times disappointingly familiar, a country like Greece or Iceland or China is elusive, out of reach for the three-quarters of Americans lacking a passport. Who wouldn't want to visit Donna Leon's lovingly rendered Venice, traipse about the Australian Outback villages of Adrian Hyland's Moonlight Downs and Peter Temple's The Broken Shore, explore Laos as seen through the cantankerous perspective of Dr. Siri Paiboun in Colin Cotterill's Anarchy and Old Dogs, or sip bush tea in the Botswanan dwelling of Alexander McCall Smith's No. 1 Lady Detective, Precious Ramotswe? Even John Burdett's descriptions of lurid sexual practices in Bangkok brothels, most recently in Bangkok Haunts, qualifies as escapism. At an elemental level, these books are travel guides with strong voices and lyrical prose, introducing mystery readers to worlds beyond their reach but still within the bounds of fantasy.

These far-flung mysteries also appeal to those looking to escape contemporary concerns. Boris Akunin's novels are pure pastiche, idealizing a tsarist society more in debt to Arthur Conan Doyle than to historical accounts — thanks to the dandy wit of detective Erast Fandorin (seen next in February's Special Assignments), an expert in matters of disguise and obfuscation. Jason Goodwin's Edgar-winning novel The Janissary Tree, set in the 19th-century Ottoman Empire, has the same sense of fun (plus wonderfully rendered descriptions of a Turkish harem) but grounds eunuch detective Yashim in reality. I. J. Parker and Laura Joh Rowland's respective series set in historical Japan fall somewhere in between — they feel authentic to their chosen medieval periods but abound with adventure and lively entertainment.

Liveliness is not a term to categorize the recent Scandinavian crime wave, whose popularity owes as much to travelogue curiosity as it does to lyrical and melancholy prose. Sjowall and Wahloo were the pioneers, and Denmark's Peter Hoeg hit the bestseller lists with Smilla's Sense of Snow a dozen years back, but the boom only began in earnest when Henning Mankell's Swedish detective, Kurt Wallander, was introduced to American readers in the mid-1990s. Since then, the joke in the crime fiction world is that every major publisher has to have a pet Scandinavian writer — a joke made more ironic because imports such as Sweden's Kjell Eriksson and Helene Tursten, Norway's Karin Fossum and Anne Holt, and Iceland's Arnaldur Indridason and Yrsa Sigurdardottir are among the top rank of crime writers. Indridason is the class act of the bunch; Jar City is a marvel of heartfelt emotion masked by cold, and Silence of the Grave and Voices develop both Inspector Erlendur and the city of Reykjavik as distinct characters.

International crime novels also explore contemporary sociopolitical concerns that American counterparts either ignore or don't know about. Italian noir practitioners Massimo Carlotto and Carlo Lucarelli freely admit to basing their novels on fact in a bid to exposure the depths of corruption in Italian society. Carlotto, a former fugitive, documented his Byzantine path from wrongful conviction to full pardon in The Fugitive and then turned his horrific experiences into fodder for relentlessly dark, spare tales such as Death's Dark Abyss. Lucarelli also travels the dark side but moves further back in Italy's history. His trilogy of novels featuring the insomnia-ridden, appetite-lacking Commissario Di Luca (the final installment, Via Delle Oche, will be published by Europa Editions in May) examines with stunning effect the volatile intersection of unsolved crimes and the lingering effects of a fascist political regime.

Where the Italians are pointed, other writers choose a subtler approach. Newsweek correspondent Matt Beynon Rees has no need to hit the reader over the head with the Israeli-Palestinian conflict when, as in A Collaborator in Bethlehem and A Grave in Gaza, he lets the day-to-day concerns of Palestinians living in occupied territories illustrate endemic problems, with great emphasis on his characters' humanity. The pseudonymous James Church uses a similar approach for his Inspector O novels set in North Korea. The society depicted most recently in Hidden Moon is so secretive and suspicious that true revelations come from what is unspoken, what is suppressed, and what the quizzical O gleans from the enforced barriers. And Martin Limon's sporadic series of police procedurals (The Wandering Ghost is just the fourth published in 15 years) depict the teeming tensions simmering in South Korea's demilitarized zone 20 years after the Korean War ended in a stalemate of dictatorship on both sides.

Whatever the reader's reason for picking up a mystery novel set in a country far, far away, the plethora of choices will only increase. And as far as I'm concerned, that's one of the best developments for the genre in quite some time.