Five volumes to accompany an island sojourn—real or imagined.
---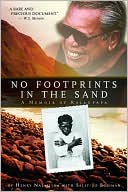 No Footprints in the Sand: A Memoir of Kalaupapa
By Henry Kalalahilimoku Nalaielua, with Sally-Jo Keala-O-Anuenue Bowman
Diagnosed with Hansen's Disease, Nalaielua was taken from his family as a boy and exiled to a remote settlement, Kalaupapa, on the island of Moloka'i. More than 8,000 people were sent there over its century of existence. This is the story of how Nalaielua found joy in such desolation.
---
Fierce Heart: The Story of Makaha and the Soul of Hawaiian Surfing
By Stuart Holmes Coleman
The long history of Hawaiian surfing is distilled through this study of the people and culture of Makaha, a small town on the West coast of Oahu that has produced a slew of world-class surfers as well as a collection of memorable characters that populate this enchanted locale.
---
By James A. Michener
Michener's 1959 sweeping saga tells the episodic tale of the many immigrants who helped form the islands we know now: the original settlers from Bora Bora, the early American missionaries and merchants, the Chinese and Japanese families who came to work, put down roots and stayed. Michener creatively chronicles the creation of a new world.
---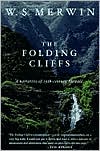 The Folding Cliffs: A Narrative of 19th-Centruty Hawaii
By W.S. Merwin
Merwin unfolds his tale in verse: as the Hawaiian government tries to quarantine possible victims of leprosy, one family makes their escape into the island of Kauai, with a gunboat full of soldiers in deadly pursuit. Amid the gripping historical drama, Merwin's stanzas capture the cultural shifts of an island on the brink of irrecoverable transformation.
---
By Paul Theroux
All kinds end up at the low-rent Hotel Honolulu just off the beach in Waikiki, which is managed by the down-on-his-luck protagonist of Theroux's satirical novel. They're all searching for something, and the author brilliantly illuminates, with his trademark unsparing eye and wit, the desperate search by Americans for something bigger than themselves.