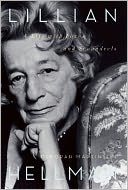 Lillian Hellman's The Little Foxes opened on Broadway on this day in 1939. The production ran for a year, and the 1941 movie, with a screenplay by Hellman, was just as popular. The play is often described as Hellman's best and often used as a springboard by her biographers, as reflected by the title of Deborah Martinson's recent Lillian Hellman: A Life with Foxes and Scoundrels.

Hellman got her own title from the Bible's Song of Solomon: "Take us the foxes, the little foxes, that spoil the vines: for our vines have tender grapes." Looking at Hellman and many in her circle of friends and enemies, the biographers find hardly a tender grape in the bunch. Hellman's legendary dislike for Tallulah Bankhead, who starred as the matriarch Regina Giddens in the first production of The Little Foxes, lasted for a quarter century. The play was Hellman's favorite, and throughout her life she imposed her difficult personality on productions of it. In 1967, Mike Nichols had to bar her from rehearsals; in 1981, says Martinson, director Austin Pendleton regretted not doing the same, and then regretted opening night even more:
Between Acts Two and Three she started in: "– and that last scene of Act Two was terrible!" I thought, something snapped in me, we argued about every single scene in this play, and now she's gonna start in on this one? The one scene I thought she liked? The whole audience was out in the lobby — and I began kicking the wall of the Martin Beck Theatre, and yelling: "This is — This is the worst fucking night of my life!" And she pounded her cane on the floor of the lobby of the Martin Beck, and yelled, "Every night I see this play is the worst fucking night of my life!" This can't have been reassuring for the audience, but they went back in for the third act anyway.
Hellman was seventy-five at this point. A year earlier — on this day in 1980 — she capped a decades-long feud with Mary McCarthy by famously suing her for saying, on national television, that Hellman was "a dishonest writer" and that "every word she writes is a lie, including 'and' and 'the.' "
---
Daybook is contributed by Steve King, who teaches in the English Department of Memorial University in St. John's, Newfoundland. His literary daybook began as a radio series syndicated nationally in Canada. He can be found online at todayinliterature.com.