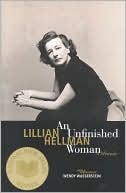 November 20: Onthis day in 1934, Lillian Hellman's first play, The Children's Hour, opened on Broadway. It was an enormoussuccess, running for twenty-one months and beginning the string of hits—The Little Foxes, Watch on the Rhine, Toys inthe Attic—that made Hellman one of the most popular playwrights inmid-century American theater. Hellman took her story of a schoolgirl'smalicious, anti-lesbian gossip from real life: in 1809, an Edinburgh courtaccepted the claims of a student and found two of her teachers guilty of"inordinate affection." The school was closed within forty-eighthours of the girl's allegations, and the teachers never got another job,although they won the court case on appeal eleven years later. In her play,Hellman does not spell out the relationship between the teachers, but theiraffection was inordinate enough to get the play banned in Chicago, Boston, andLondon, and to preclude a possible Pulitzer in that some on the committeerefused to go see it.
It was Hellman's lifetime friend and sometime-partner,Dashiell Hammett, who suggested she develop the Edinburgh case into a play, andwhom a drunken Hellman called in Hollywood on opening night to share her goodnews. Hammett's "secretary" answered her 3 a.m. phone call, whereuponHellman flew to Hollywood, smashed the soda fountain in the house Hammett wasrenting, and flew back to New York.
But her stage success and her feelings for Hammett had herback in Hollywood early in 1935 as one of Sam Goldwyn's highest paidscreenwriters. She and Hammett were soon heavily involved in organizing theScreen Writers Guild and in those other leftist activities which McCarthy wouldlater find so Un-American. She did not go to prison like Hammett, nor was sheas broken by her blacklisted years as he was, but her response to the HUACultimatums is as famous as his silence: "… to hurt innocent people whomI knew many years ago in order to save myself is, to me, inhuman and indecentand dishonorable. I cannot and will not cut my conscience to fit this year'sfashions." This was 1952; later that year, in order to spit in the eye ofthe gossip-listeners who now would not hire her, she directed a successful revivalof The Children's Hour.
---
Daybook is contributed by Steve King, who teaches in the English Department of Memorial University in St. John's, Newfoundland. His literary daybook began as a radio series syndicated nationally in Canada. He can be found online at todayinliterature.com.