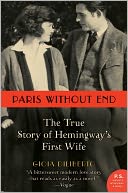 Nineteen-year-old Ernest Hemingway returned to the United States on this day in 1919, heading home to recuperate further from the wounds he had sustained six months earlier while an ambulance driver on the Italian Front. The event attracted "attaboy" headlines in some of the newspapers:
Has 227 Wounds, But Is Looking for Job — Kansas City Boy First to Return from Italian Front (New York Sun)

Worst Shot-up Man in U.S. on Way Home (Chicago American)
At first, Hemingway seems to have welcomed his new status in hometown Oak Park, Illinois. Asked to speak of his experiences to church and community groups, he brought along his medals, his bullet-riddled trousers, and an armful of souvenir battlefield weapons. The students at his old high school cheered their soldier-athlete on in song: "Hemingway, we hail you the victor / Hemingway, ever winning the game…." But boredom soon set in, and perhaps guilt: "They've tried to make a war hero out of me here," he wrote to his war buddy Jim Gamble. "But you know and I know that all the real heroes are dead." He was soon off to Toronto, and then Europe; the war experiences and the reflections on heroism became A Farewell to Arms, which he finished writing on January 22, 1929, a decade and a day after his return home.

Six weeks after returning home, Hemingway received a Dear John letter from Agnes von Kurowsky, the nurse with whom he had become infatuated in Italy. If this was another of his war wounds, it was healed by Hadley Richardson — like Kurowsky, eight years older than Hemingway but sure that she and he were "preconceived as a pair by the Maker":
Yes, I honestly think we have one of the best chances for out & out happiness I know of — ever heard of — first & foremost we love each other — then we respect each others minds and capacity for judgment…I'm crazy about the way you write and you like my playing [piano] and I know from the way I play backcourt in tennis doubles that I'm good at backing my partner's moves — and oh a sense of humor and yards & yards & yards of tolerance both of us and somewhat the same impatiences I imagine and love of people.
Their marriage lasted less than six years, though several of Hemingway's biographers describe Hadley as his only true love.
---
Daybook is contributed by Steve King, who teaches in the English Department of Memorial University in St. John's, Newfoundland. His literary daybook began as a radio series syndicated nationally in Canada. He can be found online at todayinliterature.com.