Five books that open a window on the life and work of the great director.
---
The Art of Alfred Hitchcock:
Fifty Years of His Motion Pictures
By Donald Spoto
No other American film director has had such a solid string of critical and popular hits as Hitchcock. Spoto analyzes and shares the stories of every last Hitchcock film, from his early efforts, like The Pleasure Garden, to his glory days—the years that produced masterpieces like Rear Window, Vertigo, and The Birds—in this definitive 496-page study.
---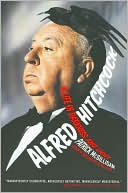 Alfred Hitchcock:
A Life in Darkness and Light
By Patrick McGilligan
To the hundreds of millions who have seen his more than 60 films, Hitchcock often seems like a man who was born as a Master of Suspense, but McGilligan shows the artist learning his eventual trade—a fascinating journey in its own right—and acquiring the peculiar skill that made his stories, time after time, come almost magically alive on the screen.
---
By Francois Truffaut with Helen G. Scott
The legendary French New Wave director Francois Truffaut sat down with Hitchcock for a long, utterly remarkable conversation about each of Hitchcock's many films prior to 1967; Truffaut himself later added more to cover the older man's later career. The resulting dialogue between masters reveals not only the inner workings of Hitchcock's genius, but his sly sense of humor as well.
---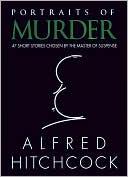 Portraits of Murder:
47 Short Stories Chosen by the Master of Suspense
By Alfred Hitchcock
The digest-sized Alfred Hitchcock Mystery Magazine launched in 1956 and is still bringing the world of wannabe private eyes tales of terror and suspense on a monthly basis. These 47 stories from the publication, introduced by the suspense master himself, feature a wide variety of murderers, motives, and mental challenges.
---
By Laurent Bouzereau
Published to commemorate the 50th anniversary of Psycho—and the 30th of the great director's death—this volume from documentarian Laurent Bouzereau brings a filmmaker's eye to Hitchcock's work. His lavishly illustrated biography (which includes removable facsimilies of letters and other memorabilia) matches each of Hitchcock's feature films with the themes that emerge from his life—resulting in the unmistakable "Hitchcock touch."