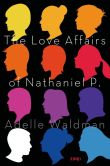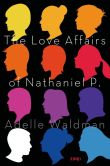 Dear Reader,
In Adelle Waldman's terrifically insightful, zingy comedy of manners, The Confessions of Nathaniel P., readers follow a young writer, his star on the rise (at last), whose immaturity and fear of commitment (among other traits) keep him bouncing and bumbling along as he looks for love.
More than one of us in the Discover reading room recognized Nate Piven—and while he's hardly the first fictional character to elicit statements along-the-lines-of, I know this guy, or, I was this guy (and how did that happen?)—Waldman's humor and deft touch not only kept us reading, but talking and laughing as well.
Waldman discusses why she writes (and why she was compelled to write about relationships from a young man's perspective), her literary heroes, and who she's been reading lately, among other things, with Discover Great New Writers.
If you're in NYC, please join us tonight, September 16th, at 7PM for a Writers on Writers event featuring Adelle Waldman in conversation with Jay McInerney at the B&N at 150 East 86th Street, NYC. Store phone: 212-369-2180.
Why do you write?

For me, the impulse to write was, initially, less literary than personal. Growing up, I read to learn about people—including myself—and to find solutions to, or at least perspective on, the problems that I faced. When I was 20, I found the 19th century novel, and my life changed. In Middlemarch first, and then later, in Jane Austen, Charlotte Bronte, Thackeray, Elizabeth Gaskell, Stendhal, Flaubert, Trollope and Thomas Hardy, I found the sort of insight into psychology and social life that I had long craved.

For the next several years, I was so busy reading that I hardly thought of writing. (Why should I have, when so many wonderful novels had already been written—what did I have to add?) Over time, though, I began to feel that there were aspects of modern life that were unexplored in some of my favorite books. I wanted to read books with the focus on character that is central to so many of the great 19th century novels, but that dealt with modern situations and characters who have relationships and break up with one another, who fall in love with, and sleep with, with more than one person in the course of their lives (without being widows or prostitutes). Eventually I set out to write that kind of book, a psychological novel that is both old-fashioned in its ambitions and modern in its style and subject.

What were you doing before you became a writer?

I tutored high school students for just about the whole time that I worked on this book. This was a terrific way to support my novel writing, and I was very lucky to find my way to it. But it was at times a little taxing, psychologically. I worked with high school kids who went on to college and grad school—I'd return to their homes to tutor their younger siblings, and I'd be aware that my life hadn't moved forward in any obvious way. Meanwhile, in my social life, I began to dread going to parties and stopped telling people that I was working on a novel because I hated the moment when they asked if I had a publisher or an agent or whether I'd ever published short stories. (No, no and no were the answers for a very long time.) When I got married, which I did while I was about halfway through the first draft of the book, I think some people thought I'd finally give up on this whole novel thing and focus on having some kids. I'd be lying if I said that this didn't bother me.

Why did you decide to write a novel from the perspective of a male character, specifically a perpetually single thirtysomething like Nate?

I wanted to write about contemporary relationships and about some of the experiences I, and many women I know, had in negotiating this terrain. I'm not sure why it was that, for me, the best way to do this turned out to be to tell the story from the perspective of a male character. Perhaps because this was a way I could explore what women sometimes encounter? In a sense, the reader of my novel is "dating" the main character—trying to figure out how much to trust him, whether to sympathize with him, whether he's a good guy or not. There is a slipperiness to Nate, I think, a way in which it's hard to pin down exactly what is wrong with him. It's certainly not true that he sets out maliciously to hurt anyone or that he has no scruples or compassion. And there are many aspects of his character that I, for one, like. Yet I hope in the course of the novel, readers are forced to grapple with some of Nate's very real failures. The women in the book aren't hysterical for being baffled and hurt (women are, I think, seen as hysterical in this type of context far too often). At the same time, though, I didn't want Nate to be a caricature of a "bad" guy. I wanted him to feel as complicated and have as multidimensional a mix of qualities as people we actually know—because even our worst ex-boyfriend has some good qualities—and I wanted the story itself to feel very realistic, without any sort of contrivance.

Who are your literary idols?

Apart from some of the 19th century writers I've already mentioned, I particularly admire, among contemporary writers, Jonathan Franzen, Jhumpa Lahiri, Claire Messud, Martin Amis and Jay McInerney. I am also a huge fan of Richard Yates, although I'm not sure if he counts as contemporary anymore. Among earlier writers, I'll add Samuel Richardson, Henry Fielding, Tolstoy and Fitzgerald. I'm sure I'm skipping many, though.

Who have you discovered lately?

I was blown away by Maggie Shipstead's 2012 novel, Seating Arrangements. I read it twice. I was so impressed by how well Shipstead, who was in her 20s when she wrote the book, was able to get inside the head of a much older man, the long-married patriarch of a family in which the older daughter is about to be married. It's also impeccably written and very funny. Another writer I am late in discovering is Stewart O'Nan. I read Emily, Alone a few months ago and was amazed at what he could do with material that isn't overtly dramatic. O'Nan's ability to portray the small nuances of how people really think—and what they think about—makes a scene in which eighty-year-old Emily and her sister-in-law go for brunch at a mall restaurant more gripping than the most event-laden denouement of many other novels. Finally, I loved Joanna Hershon's recently published novel, A Dual Inheritance, which has the sprawling feel of some of my favorite 19th century novels and is populated with wonderfully well-drawn characters that come to life on the page.
---

Miwa Messer is the Director of the Barnes & Noble Discover Great New Writers program, which was established in 1990 to highlight works of exceptional literary quality that might otherwise be overlooked in a crowded book marketplace. Titles chosen for the program are handpicked by a select group of our booksellers four times a year. Click here for submission guidelines.