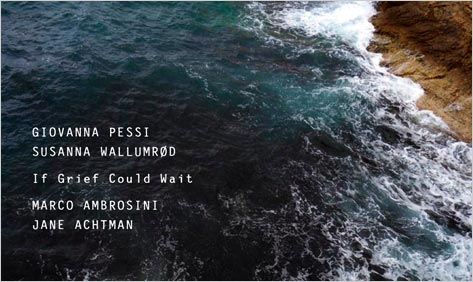 If Grief Could Wait doesn't make all that much sense on paper. A Scandinavian singer with more than a toe in pop music circles is joined by a baroque harpist, a viola da gamba, and a nyckelharpa (a Swedish folk instrument much like a fiddle crossed with a hurdy gurdy) for a mixed program of 17th century music by the English composer Henry Purcell, songs by Nick Drake and Leonard Cohen, and a duo of original tunes that might have fit snugly on a Judy Collins album from, say, 1968.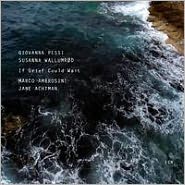 But Susanna Wallumrød's debut album for ECM does come together somehow, packing a strangely powerful punch for such a deliberately muted affair. The glue lies in Wallumrød's lovely voice, itself not terribly distinctive or outwardly emotive, yet nonetheless gripping in its odd, affecting blend of ethereality and straightforward expressiveness.
Wallumrød approaches seven Purcell pieces (drawn from both church and theatrical sources, and including the now familiar "Music For a While," "O Solitude," and "If Grief Has Any Pow'r To Kill") with personal interpretations that bypass classical purity and period authenticity while hewing to an appropriate restraint that incrementally heightens the power of each piece. These haunting laments of spiritual and romantic longing come off as simpatico brethren to the observations and quandaries posed by Cohen's "Who By Fire" and "You Know Who I Am," Drake's "Which Will," and Wallumrød's self-penned, "Hangout" and "The Forrester." And in her three unlikely and gifted instrumental cohorts, and visionary producer (ECM mastermind Manfred Eicher) Wallumrød can consider herself a very lucky woman.