Thomas Pynchon's new novel Inherent Vice follows one Doc Sportello — a private detective whose intoxicant of choice is smoked rather than poured straight — as he stumbles into a comically paranoid case that mashes up Raymond Chandler with Ken Kesey. The result: a sunshine-drenched (and acid-washed) version of L.A. noir.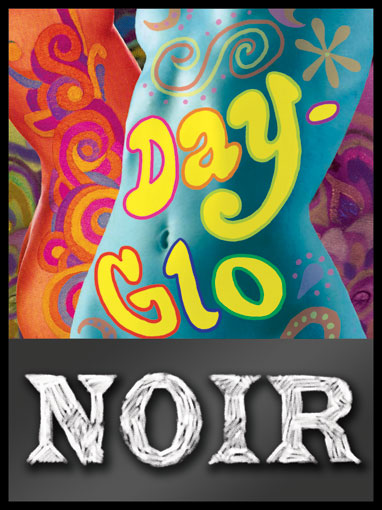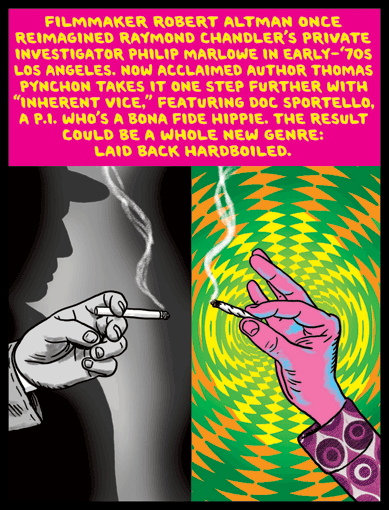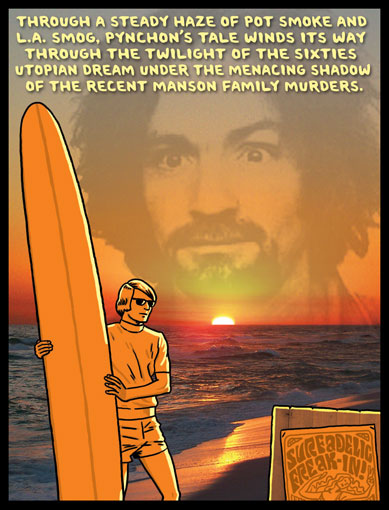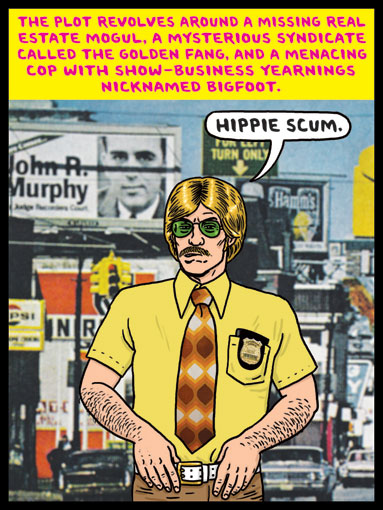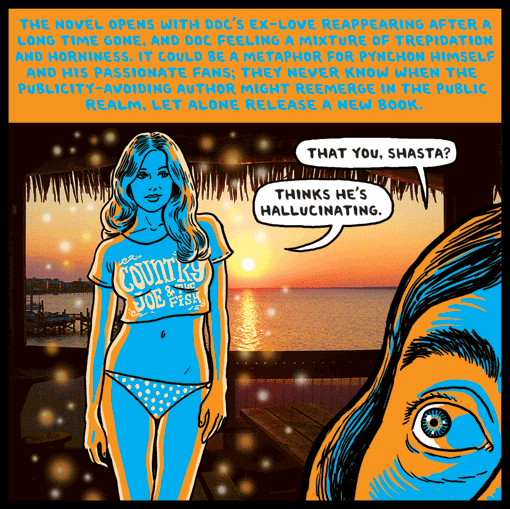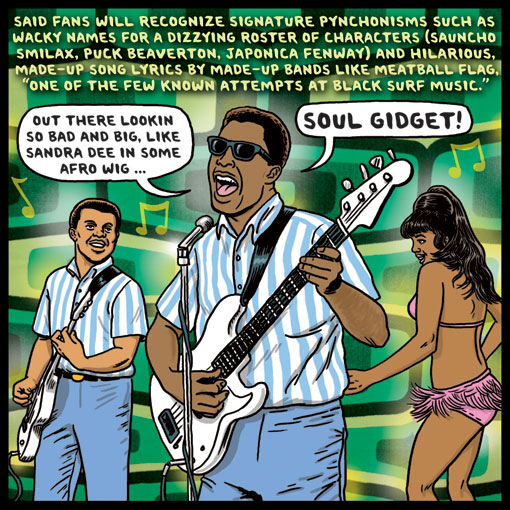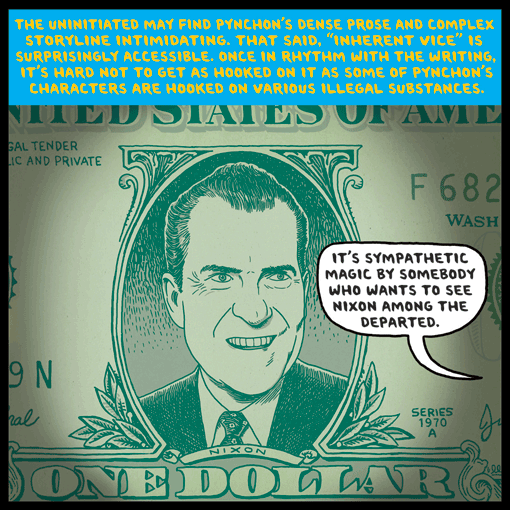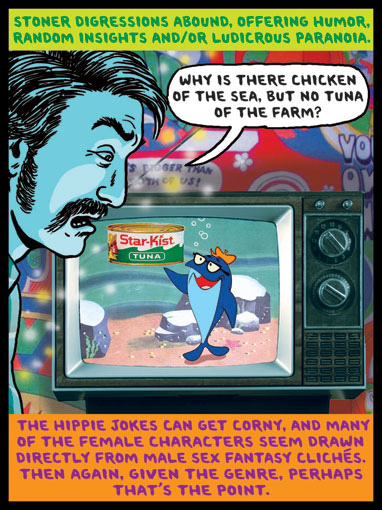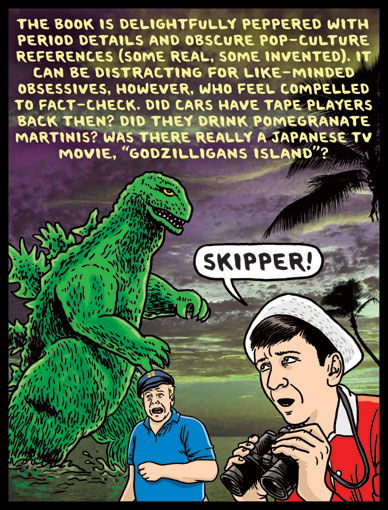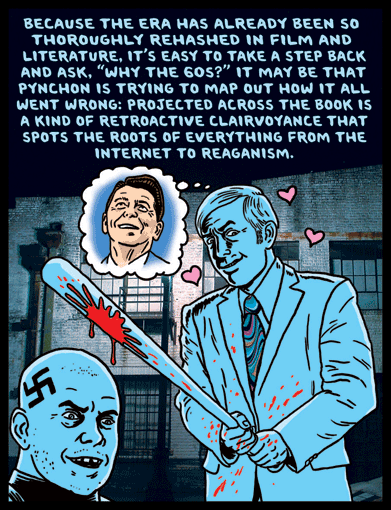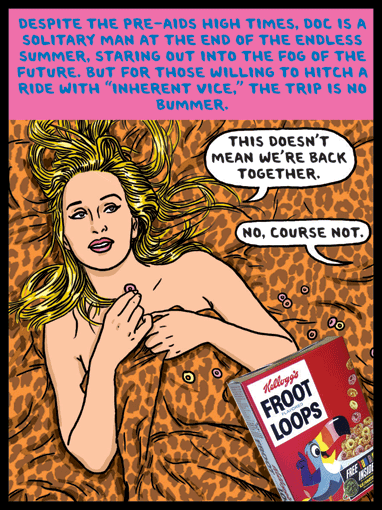 To see the review as a single image, click here.
Cick here to buy Inherent Vice.
---
Ward's Drawn to Read appears monthly in the Barnes & Noble Review. Click here to see the complete Drawn to Read archive.