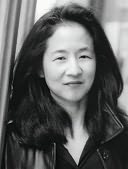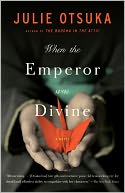 Evacuation Order No. 19
"The sign had appeared overnight. On billboards and trees and the backs of the bus stop benches. It hung in the window of Woolworth's. It hung by the entrance to the YMCA. It was stapled to the door of the municipal court, and nailed, at eye level, to every telephone pole along University Avenue. The woman was returning a book to the library when she saw the sign in a post office window." — Julie Otsuka, When the Emperor Was Divine
Dear Reader,
Julie Otsuka's debut, When the Emperor Was Divine, was critically acclaimed upon publication, a national bestseller soon after, and is now widely taught in high school and college classrooms across the country.
This is what we said in 2002, when it was selected for the Discover Great New Writers program: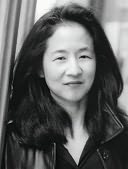 "Understated but powerful and particularly resonant today, When the Emperor Was Divine is a heartbreaking first novel, the story of a Japanese-American family all but destroyed by American prejudice and policies during World War II. The story unfolds in the third person as four family members move through the different phases of their internment. Otsuka's language is spare, and her images are intense. … Their father imprisoned in far away New Mexico, the children and their mother eke out a new existence in the "blinding white glare" of the treeless desert internment camp. Assigned to a single room in a tar-paper barracks with three iron cots, they live through brutally hot summers and bitterly cold winters as their once happy and promising lives waste away, and as they wait, patiently, for the war to end."
"Her voice never falters," say Colson Whitehead (his debut, The Intutionist, was a 1999 Discover pick), who continues: ". . . by the time you finish this exceptional debut, you will recognize that their struggle has always been yours."
Otsuka's second, equally spare, poignant, and unsentimental novel, The Buddha in the Attic, was a finalist for the National Book Award last year, and has also just received the 2012 PEN/Faulkner Award for fiction.

The 2012 PEN/Faulkner Announcement is here.
When the Emperor Was Divine took second place (fiction), in the 2002 Discover Awards.
Cheers, Miwa
---

Miwa Messer is the Director of the Barnes & Noble Discover Great New Writers program, which was established in 1990 to highlight works of exceptional literary quality that might otherwise be overlooked in a crowded book marketplace. Titles chosen for the program are handpicked by a select group of our booksellers four times a year. Click here for submission guidelines.