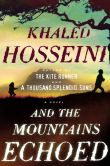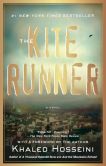 Dear Reader,
A decade ago, we hosted one of Khaled Hosseini's early booksignings at the Barnes & Noble Astor Place. The buzz surrounding The Kite Runner (a Summer '03 Discover selection) was still building, and a decent-sized crowd turned out to hear a then-unknown Hosseini read from his debut novel.
Fast forward ten years: The Kite Runner is a modern classic, taught in high schools and colleges across the country, adapted to film, and as a graphic novel. Hosseini's second novel, A Thousand Splendid Suns, was an instant bestseller — and all told, as of this writing, these two novels have sold a combined 38 million copies worldwide.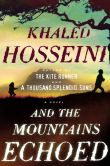 And the Mountains Echoed is Hosseini's finest achievement to date — at once compassionate and steely-eyed, both timeless and immediate, transporting readers across physical, temporal, and cultural boundaries to deliver emotional truths. From Afghanistan to Northern California, with stops in Greece and Paris, this expansive novel is ultimately a story of finding one's place at home in the world.
Last night, hundreds of readers came to the Barnes & Noble in Union Square to hear Hosseini interviewed on stage by Bill Goldstein, a professor of literature at Hunter College and frequent contributor to WNBC's Weekend Today in New York. Goldstein had a slew of terrific, wide-ranging questions — including one of our perennial favorites: Who are you reading now? To which Hosseini replied: Colum McCann's Transatlantic, Mohsin Hamid's How to Get Filthy Rich in Rising Asia, and the short stories of Alice Munro.
So if you've already devoured And the Mountains Echoed and are looking for your next great read…
Cheers, Miwa
---

Miwa Messer is the Director of the Barnes & Noble Discover Great New Writers program, which was established in 1990 to highlight works of exceptional literary quality that might otherwise be overlooked in a crowded book marketplace. Titles chosen for the program are handpicked by a select group of our booksellers four times a year. Click here for submission guidelines.