Essential documents of the Latino experience in the U.S. and elsewhere.
---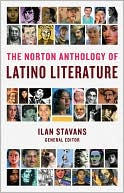 Norton Anthology of Latino Literature
By Ilan Stavans
William Carlos Williams, Julia Alvarez, and Junot Díaz appear in this just-published definitive collection of four centuries of Latino writing that took over a decade to produce. Award-winning cultural critic Stavans showcases the finest work of more than 200 writers on everything from colonization to the mainstreaming of Latino culture.
---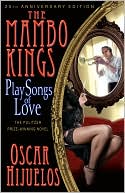 The Mambo Kings Play Songs of Love
By Oscar Hijuelos
Not long after their arrival in the U.S., two young Cuban musicians—the Castillo brothers—make a musical (and romantic) splash in 1940s Manhattan. The novel follows the Castillos' artistic rise, brotherly rivalry, and tragicomically intense passions; the novel garnered Hijuelos the 1992 Pulitzer Prize for Fiction.
---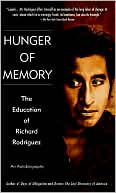 Hunger of Memory:
The Education of Richard Rodriguez
By Richard Rodriguez
Award-winning television commentator and journalist Rodriguez started his schooling with just 50 words of English and ended up with an education that took him to the pinnacle of academic success. But along the way he found himself alienated from his parents and culture. In this profound and moving work of autobiography, Rodriguez questions the price of assimilation and tackles the issues of affirmative action and bilingual education along the way.
---
By Esmeralda Santiago
The first volume in Santiago's bestselling three-part autobiography begins with her girlhood in rural Puerto Rico and follows her to the streets of Brooklyn and halls of Harvard. Her challenges weren't only that of a young woman crossing a cultural divide—this riveting family story also chronicles a young life under the watch of feuding, strong-willed parents.
---
By Ana Castillo
The relationship between two independent women—a writer and an artist, one Anglo, the other Latina—serves as the backbone to poet and cultural critic Castillo's eloquent first novel, which studies through 40 letters how Latina women relate and view the world, and the poignant experience of life without a sense of home.