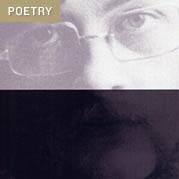 In 1974, at age 27, the poet Thomas James shot himself in the head, leaving behind this scalding book of poems. Letters to a Stranger received a single review, dismissing James as "pale Plath." It quickly went out of print, lost but to a few ardent fans, none more passionate and persistent than poet Lucie Brock-Broido, whose shimmering introduction to Graywolf's reissue — part of its new Re/View Series — merits the price of admission to the uneasy, brilliant, death-adoring, death-defying verses within. Robert Frost wrote: "Like a piece of ice on a hot stove the poem must ride on its own melting." Thomas James, young as he was, knew how to land a poem. "Wine" begins, "I have bottles to kill" and ends with branches, "Perforated with their simple blossoms." "The Moonstone" concludes with "A day-moon tries its pulse and vanishes." James was violently gifted, fearless in boiling leaps of metaphor: "And looking into your eyes I see a pollen-dusted pond / Shaken with silver rings before the storm begins." That genius shines most poignantly in the cornerstone poem and gem of this first and only collection, "Mummy of a Lady Named Jemutesonekh XXI Dynasty."


?They slit my toes; a razor gushed my fingertips.
Stitched shut at last, my limbs were chaste and valuable,
Stuffed with paste of cloves and wild honey.
My eyes were empty, so they filled them up,
Inserting little nuggets of obsidian.
A basalt scarab wedged between my breasts
Replaced the tinny music of my heart?

Death stalks this darkly beautiful book — the poet's own suicide seems inevitable, and his handsome, mournful face rises like a cloud on the front cover, obscured, half-hidden as he must remain: so much "obsidian" promise undelivered.