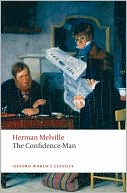 April 1: Fools, April, and literature have shared a long and dangerous tradition. When St. Chrysostom lastingly defined the Fool in the third century as "he who gets slapped," the slapping had already been going on for some time. Dialogues from ancient Greece and Rome refer to professional buffoons, many of whom worked the banquet circuit with routines and one-liners which had been collected into jest-books. During the Middle Ages, many cultures and religious cults sanctioned days of folly or misrule, though the Christian authorities did their best to undampen the fun — "Not more than three buckets of water at most must be poured over the head of the precentor stultorum at Vespers." Historians think that April 1st became April Fools' Day after 1582, when Pope Gregory introduced the new Christian calendar. This moved New Year's Day, and the Twelfth Night foolery associated with it, from April 1 to January 1st; those who resisted or didn't know about the shift and still held their New Year's party on April 1st apparently began to be called April Fools.
In literature, the Fool may have had his finest hour during the Renaissance — in Sebastian Brandt's The Ship of Fools, Erasmus's The Praise of Folly, or your pick from a handful of Shakespeare's plays. The most famous novel in modern fool-literature is Katherine Anne Porter's Ship of Fools, published on April Fools Day, 1962. Herman Melville also chose April Fools' Day for publication of his 1857 novel, The Confidence-Man; the satiric novel has a trickster theme, and all of the action takes place on April 1st, aboard a Mississippi riverboat whose passengers are " a flock of fools, under this captain of fools, in this ship of fools!"
The Confidence-Man was Melville's last novel, and another commercial and critical failure, though some modern scholars describe it as "Melville's most nearly perfect work." Some biographers place Melville himself aboard his ship, as a duplicate of the riverboat passenger who displays "the unprofitable philosophy of disesteem for man." The slap he receives is for not being foolish enough:
Trust me, one had better mix in, and do like others. Sad business, this holding out against having a good time. Life is a picnic en costume; one must take a part, pick a character, stand ready in a sensible way to play the fool. To come in plain clothes, with a long face, like a wiseacre, only makes one a discomfort to himself, and a blot upon the scene. Like your jug of cold water among the wine-flasks, it leaves you unelated among the elated ones….
---
Daybook is contributed by Steve King, who teaches in the English Department of Memorial University in St. John's, Newfoundland. His literary daybook began as a radio series syndicated nationally in Canada. He can be found online at todayinliterature.com.