Love Rocks is a montly look at new self-published romance titles from the community of writers at Rock*ItReads.

The authors of Rock*It Reads are celebrating the first anniversary of their B & N Review column for indie romance, Love Rocks! For the past year, we've been bringing you great recommendations for quality indie-published works. To celebrate our anniversary, we decided to take a look at our favorite reads from the last twelve months.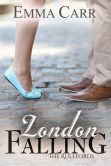 Monica Burns, bestselling author of spicy historical and paranormal romance, selected London Falling as her favorite recommendation of the year. "This past year has been a treat when it comes to unearthing some lovely gems in the indie realm. I've read some good books in the last twelve months, but my favorite has to be Emma Carr's London Falling. When I can still visualize scenes from a book months after reading it, that's illustrates how much I loved a book. Carr created loveable, sassy characters with her crisp writing, and if you love contemporaries I think you'll enjoy London Falling as much as I did. It's my favorite read this year."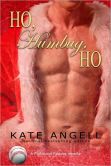 Lila DiPasqua, bestselling author of historical romance, selected this fun holiday romance as her favorite pick of the year. "I loved HO, HUMBUG, HO by Kate Angell. Part of a popular series, this is a funny, sexy contemporary romance. Alex Boxer—a far-too-handsome-for-his-own-good ballplayer who couldn't care less about Christmas, is forced to do community service as Santa in a mall in Holiday, Florida, of all places. Holly McIntyre is responsible for reporting Alex's "progress" to the judge and runs the show at the mall. Add a lot of squirmy kids, a farting reindeer and a Santa suit that's too small for Alex's muscular body and you have a delightful holiday read!"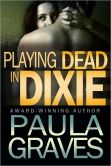 Triple RWA® Golden Heart finalist, Joan Swan selected this work of romantic suspense to top her favorites from the past year. "In Paula Graves self-published romantic suspense novel, Playing Dead in Dixie, Paula has created an intricate suspense tale that winds through a quaint small-town setting and tightens around a sweet, rich romance, threatening everything it touches. The publishing industry said the novel's cross-genre flavor—part small town romance, part gritty romantic suspense, part humorous contemporary romance—would make it difficult to place on the shelves and the story was rejected. Thanks to this new venue, Paula's fabulous story is at reader's fingertips."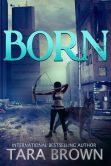 Margo Maguire, the author of over 20 historical romances, spotlighted the first book in a YA trilogy for her favorite indie read. "I was happy to discover the first of Tara Brown's Born Trilogy. With its tight plotting, well-drawn characters, and unusual dystopian scenario, this YA book was a truly satisfying read, and not only for a YA audience. Ms. Brown tells me that Book #2 will be released this month, too. I'm looking forward to it!"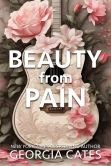 Jennifer Lyon, author of mystery and romantic suspense, recommends this intriguing read. "I loved the book Beauty From Pain by Georgia Cates. How does one get beauty from pain? I found out as I read Jack and Laurelyn's story. Jack is rich and has been burned in a way that makes him determined to conduct his affairs with women according to his rules. But Laurelyn changes that one rule at a time. Watching these two fall in love while knowing their affair must end was a rich experience of beauty and pain. When the book concluded unresolved, I was so connected to Jack and Laurleyn that I had to immediately find out when the next book is coming out. Beauty From Surrender will be out around May 30,2013."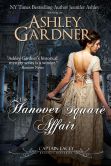 Award-winning historical author, Mia Marlowe, said this of her top pick: "The Hanover Square Affair by Ashley Gardner (aka Jennifer Ashley) was my favorite indie read of 2012. The mystery is compelling but the real draw is Captain Gabriel Lacey. He's a wonderful wounded hero with a firm sense of "ought-ness" and an unrequited love for his former commanding officer's wife."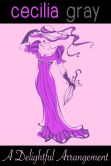 RWA Golden Heart® Award winner Kris Kennedy, writes historical romance. For her favorite indie read of the year, Kris selected A Delightful Arrangement. "Cecilia Gray's A Delightful Arrangement builds a vibrant story world that draws the reader in by crafting incredibly engaging characters. Ms. Gray has written a gorgeous novella that will enchant readers with wonderful dialogue and character-revealing humor."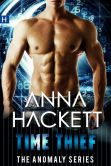 Laurie London, author of dark, sexy paranormal romance says, "One of my favorite indie reads this year is Time Thief book 1 of the Anomaly Trilogy, by Anna Hackett. Not only is the writing beautiful, but the paranormal world is complex and well-drawn. The heroine is a strong, independent woman with special powers, and the hero, whom she doesn't trust, is to die for. Like Elisabeth's Firebrand series, which I also loved, they're novellas. I love this series!"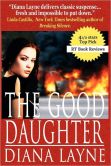 Our final recommendation comes from historical romance author, Vanessa Kelly, who also writes USA Today bestselling contemporary romance with her husband as VK Sykes. "The Good Daughter, by Diana Layne, is an unconventional romantic suspense novel about a woman trying to break free from her gangster family. Marisa Peruzzo, a beautiful Mafia princess and the good daughter of the title, despises everything about her life. Her father and brother, capos of the Peruzzo crime syndicate, have abused her for years, selling her innocence off to the highest bidder. They also murdered her fiancé, destroyed her mother, and now threaten her best friend Sandro, a former Italian soccer star. There's no honor in this crime family, and Marisa is determined to exact revenge against her truly evil father and brother in this exciting and suspenseful story."
We've enjoyed scouring the world of indie romance to find these recommendations for you, and we look forward to another year of unearthing gems in the world of indie publishing and bringing them to you here at Love Rocks. And to find out more about the authors of Rock*It Reads, please visit RockItReads.com.
To sign in and make a comment, click on the Sign In or Register link in the upper right-hand corner of the page, then come back to this page to leave a comment below.
---
Rock*It Reads members are traditionally published authors committed to bringing high standards and professional quality to their self-published works. Whenever readers see the RIR logo, they know the book they are purchasing is held to an excellent standard of quality. We are Authors You Love with Stories that Rock.