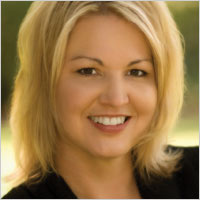 Love Rocks is a biweekly look at new self-published romance titles from the community of writers at Rock*ItReads.
You can't turn the television on these days without seeing a report regaling the English royal family's latest antics. Whether it's Kate sporting her most recent outfit at a charity function or William flying a helicopter or Harry dancing in the streets in purple suede shoes, the whole world is infatuated with lives most of us can only imagine.

Is it the money, the power, the sex appeal, the fame? It could be. But I believe the fascination with the royals is rooted in the story of Diana. She was—and will always be—the People's Princess. She suffered, loved, lost and sacrificed, just as we do. And she made mistakes—ones we've all made as well. In that way, she's a relatable character. The type we love to read about and root for in our romantic fiction.
In Darcy Burke's debut Her Wicked Ways, Lady Miranda Sinclair, the daughter of the Duke of Holborn, has been banished to the country for the summer as a result of improper and reckless behavior in London's regency society. We can all relate to Miranda—she acts without thinking of the consequences and now she's paying the price. But Miranda isn't deterred by her punishment. While en route, her carriage is robbed by a mesmerizing highwayman, and in lieu of the jewels she had to leave behind, Miranda offers him a kiss instead. This act is one of rebellion against her parents' banishment, but it goes one step further in proving her wicked ways to her guardians and cements the reason she was exiled from London in the first place.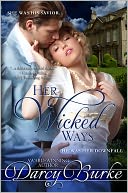 To teach her a lesson, Miranda is sent to a local orphanage to provide community service. Miranda, as you can imagine, is not thrilled with this part of her punishment, but instead of boring children and mundane activities, she finds herself once again tempted to act improperly, this time by the home's owner, Montgomery "Fox" Foxcroft, a man who hides a dangerous secret and who will stop at nothing to provide for the children in his care. Fox, however, is not a titled man. In her parents' eyes, he is beneath her station and no matter how much she desires him, she knows her parents will never allow her to marry him. She rebukes his offer of marriage. But knowing Miranda's reckless spirit, Fox reappears to her as the highwayman, teasing her with words and actions until she has to make the ultimate decision to live the life her titled parents chose for her, or to go after the life of freedom and love she's always wanted.
Her Wicked Ways is a fresh take on the familiar story of a spoiled rich girl who not only realizes the error of her ways but learns to embrace life–in this case, the one lived outside London's stuffy society. In many ways she's what we wish Diana could have become had she not died so young—carefree, take charge and willing to step outside what is proper to live the way she wanted. Vivid writing, captivating dialogue and a sexy highwayman hero will have historical romance readers wishing for more.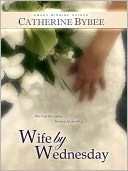 Realistic royal heroes and heroines are not only found in historical fiction, though. In Catherine Bybee's Wife By Wednesday, a contemporary romance, Blake Harrison, the Duke of Albany is in need of a wife before his thirty-fifth birthday if he wants to cash in on his inheritance. Since he's not looking for a love-match, just a one year contract to appease his late father's lawyers, Blake turns to a professional and hires match-maker Sam Elliot to find him a wife. But "Sam" turns out to be "Samantha", a spunky and exciting woman with a 1-900 voice who's as smart as she is sexy. And when Blake runs a background check on her and discovers she comes from money herself, he realizes she's just the woman to pull off the ruse he's got planned to trick his royal relatives.
Blake offers Samantha ten million dollars to marry him for one year. Initially taken aback, Samantha quickly deduces Blake's offer could be the solution to a major problem for her. With her father now in jail for tax fraud and her family in shambles, Samantha needs the money to take care of her sick sister. She agrees to Blake's offer of marriage—for one year—with the condition they keep things strictly platonic.
But as with all marriage of convenience stories, things don't go as Blake and Samantha plan. When Samantha's privacy is invaded by tabloid reporters looking for dirt on the Duke of Albany's new marriage, Blake realizes he needs to keep Samantha close, not just so their ruse isn't discovered but to ensure her safety. And the more time they spend together, the harder it is for either to deny their growing attraction. Only…how far can either give in when their marriage has a looming end date?
While very different from Darcy Burke's Her Wicked Ways, Catherine Bysbee's Wife By Wednesday is also a story about living outside the royal family's rules and becoming the person you want to be instead of the one everyone expects you to be. In many ways, it's the love story we wish Diana could have found. Filled with real-life characters, high stakes and a well-written cast, Wife By Wednesday is a glimpse into royal life, American style, that will appeal to all contemporary romance fans.
To sign in and make a comment, click on the Sign In or Register link in the upper right-hand corner of the page, then come back to this page to leave a comment below.


---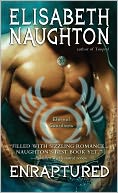 A former junior high science teacher, Elisabeth Naughton now writes sexy romantic adventures and hot paranormal romances. Her latest release, ENRAPTURED, was listed as one of Publisher Weekly's Top Ten Romances for Spring 2012. Visit her on the web at www. ElisabethNaughton.com.