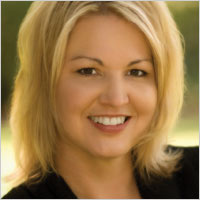 Love Rocks is a biweekly look at new self-published romance titles from the community of writers atRock*ItReads.
October is probably my favorite month of the year. Not just because the leaves are changing color and there's a brisk rush to the air, but because October is traditionally the month when holiday romances hit the shelves. I'm a sucker for a good holiday romance. Crackling fires, mistletoe, snow falling outside, and the magic of the holidays are all elements that seem to lend themselves perfectly to sexy, emotional, romantic reads. Every year I look forward to finding the perfect story that will get me in the mood to celebrate the holidays.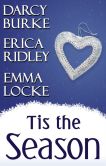 Tis the Season is a brand new anthology from authors Darcy Burke, Erica Ridley and Emma Lock that does just that. Most anthologies seem to focus on the same genre, but what I found fun and entertaining about this anthology is that all three stories are rooted in different genres, and each takes the reader into a completely different world.
In Darcy Burke's "Where the Heart Is," a contemporary romance, we meet Derek Sumner, the odd-man-out in the crazy Archer family, and Chloe English, a woman down on her luck during the holidays, looking for a fresh start in the beautiful wine country of Oregon. Sparks immediately flare between the two and continue to grow throughout the story, even amidst meddling sextuplets, a raging house fire, and a pub filled with colorful characters that could put Cheers to shame. Smart, sexy and touching, "Where the Heart Is" is a fabulous introduction to Darcy's new Ribbon Ridge Series. While Darcy Burke is well-known for her sexy historicals, you'll want to make sure you don't miss her foray into contemporary romance. Clever writing, relatable characters and a place anyone would like to call home make this a "don't miss read".
"Midwinter Magic" by Erica Ridley takes us from contemporary to fantasy. But this isn't your parents' Tolkien fantasy. No, this is guardian angel, tooth fairy, and Mother Earth fantasy. Jack Morgan is a former money-hungry CEO looking to make amends for his greedy ways by traveling to destitute parts of the world at Christmas, delivering toys and repairing worn buildings in weather-damaged third-world villages. Sarah Phimm (yes, you read that right) is his guardian angel working tirelessly to keep him alive in some of the more dangerous places he's decided to visit. Unfortunately, Sarah's not always at the top of her game, and when Jack inadvertently runs into her in the middle of a road in Bolivia, she has no choice but to finally show herself. What follows is a hilarious and ironic turn of events that draw Jack and Sarah closer together and leave the reader smiling. If you like a little humor and whimsy in your holiday romance, "Midwinter Magic" is for you.
And finally, "The Cheer in Charming an Earl" by Emma Locke is the historical addition to this holiday anthology. Elinor Conley is searching for a husband, and she's got Grantham Wendell, the Earl of Chelford, directly in her sights. Unbeknownst to Elinor though, Grantham is quite the rake, and the poor country girl is so isolated from society that she hasn't heard even a whisper about his wild Christmas parties…until she finds herself right smack in the middle of one. For those who like light historicals, "The Cheer in Charming an Earl" is a good addition to your reading list and rounds out this wonderful holiday anthology.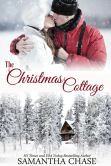 Looking for a stand-alone holiday romance? Then you might give The Christmas Cottage by Samantha Chase a try. Lacey Quinn has been in love with Ean Callahan since she was just a kid, but one embarrassing admission of love at the tender age of fourteen ruined her chances with him. Now, twelve years later, she finds herself snowed in with the man of her dreams, decorating a cottage for her best friend's honeymoon night that legend says promises love everlasting for any couple who stays there. Ean is immediately drawn to the older and more mature Lacey, and things quickly turn romantic for the stranded pair, but their one-night love affair in a magical place might not be able to withstand the trials of the real world. And when the bride finds out they "stole her holiday magic", all bets are off as to what will happen to the happy couple.
Samantha Chase does a wonderful job drawing the reader in to the fairy tale that is The Christmas Cottage, and you can't help but root for both Lacey and Ean. I read this in one night and couldn't wait to see if the pair could make things work. It's the kind of holiday romance that just leaves you smiling. And after finishing the book, I was thrilled to discover there's a sequel already available — Ever After — which I now must go download!
To sign in and make a comment, click on the Sign In or Registerlink in the upper right-hand corner of the page, then come back to this page to leave a comment below.


---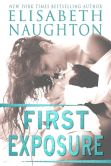 New York Times bestselling author Elisabeth Naughton writes both contemporary romantic suspense and paranormal novels, and is the author of the acclaimed Eternal Guardians series. Her latest release, First Exposure, a sexy romantic suspense and the prequel to her upcoming Aegis Security Series, is available now. Visit her at www.ElisabethNaughton.com.