A new oral history of a groundbreaking comedy troupe, a porn magazine editor's memoir, short fiction from an award-winning novelist, and more: NOOK Snaps Editorial Director Maris Kreizman joins us to talk about a new lineup of short fiction and nonfiction for ebooks.– The Editors

I'm so thrilled to present NOOK's original short content program, Snaps. Insightful and witty, Snaps is a venue for high quality short fiction and narrative nonfiction that offer fresh perspectives on the way we live now–all at a length that's easy to enjoy in short bursts of time. If you have an interest in popular culture, singular points of view, and wonderfully crafted stories, I'm sure Snaps will delight you. Check out our debut line-up!
High-Status Characters: How The Upright Citizens Brigade Stormed A City, Started A Scene, And Changed Comedy Forever
by Brian Raftery
I loved Brian Raftery's oral history of the UCB when it was published in New York magazine, and in High-Status Characters he's expanded upon his original piece about the legendary troupe to include exclusive interviews with a bunch of comic icons including Amy Poehler, Conan O'Brien, Ed Helms, Aubrey Plaza, and more. I've sat in the audience of the UCB theater more than a few times in the past decade, and I've always been amazed by the insane levels of commitment, generosity and creativity of their performers. It's no wonder it's become a training ground for some of today's biggest names in comedy, and Brian shows us how it all happened.
by Jessanne Collins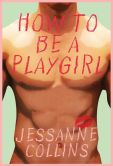 How does a young feminist hang on to her ideals while working as an editor at Playgirl magazine? With tons of wisdom and perspective, current managing editor of Mental Floss Jessanne Collins details what it's like to try to hold onto your journalistic integrity while your cubicle mates are brainstorming cover lines for an article about sex toys. It's a coming-of-age tale that features lots of intellectual nakedness, and also some male nudity.
by Mickey Rapkin

Mickey Rapkin has been on my mind lately because I cannot stop watching Pitch Perfect, the glorious 2012 film based on Mickey's book about college a capella groups. Now, In two poignant personal essays, Mickey captures what it's like to be young and poor and ambitious and in love in New York City. The first piece is titled "New York, I Love You But You're Bringing Me Down," but both essays capture the spirit of that LCD Soundsystem song–how the City can break your heart and bring you back to life, all in a short time.
by Michael Dahlie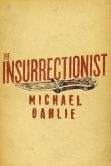 "Bumbling yet simultaneously endearing" is the way I'd describe the hero of Michael Dahlie's Pen/Hemingway Award-winning novel, A Gentleman's Guide to Graceful Living. Now, in this unforgettable short story, Dahlie introduces us to a new hero, an unsuccessful American businessman living in London who also happens to be bumbling and endearing. As William struggles to make his way at a company where some of the top brass are bona fide bullies, the story bounces between a comedy of manners and a disquieting look at how even the most passive of us can be pushed to a breaking point.
-MARIS KREIZMAN
Maris Kreizman is the Editorial Director of NOOK Snaps and the proprietor of the cult favorite Tumblr Slaughterhouse 90210.