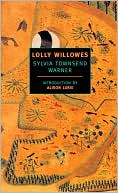 April 16:On this day in 1926, the Book-of-the-Month Club mailed out its first monthlyselection—the novel Lolly Willowes,by British author Sylvia Townsend Warner. The BOMC was the bright idea of HarryScherman, an advertising copywriter who had already mail-order marketed hisLittle Leather Library—"30 Great Books For $2.98″ + a box ofchocolates. Capitalizing on the middlebrow reader's guilt and aspirations, thenew venture was an instant and influential success: from 5,000 to 50,000subscribers in the first year, half-a-million subscribers twenty years later.
Still, the BOMC had ashaky start. While Lolly Willowes wasa bestseller in Britain, many subscribers sent it back, and by early 1927, thecompany with 40,000 subscribers now, the monthly selection sometimes came backas fast as it went out. "The country didn't want The Heart of Emerson's Journals," Scherman recalled, "theydidn't want any part of Emerson's Journals."This caused a cash flow crisis, and inspired the famous "negative option"that gave subscribers a right of refusal based upon the timely return of theirreply card.
Predicting subscriberinterest was risky business for a variety of reasons, not all of them literary.In A Feeling for Books: TheBook-Of-The-Month Club, Literary Taste, and Middle Class Desire, JaniceRadway quotes from the advice given to all reader-decorators in a 1920s articlein House Beautiful magazine, thistitled "Books for the Home: A Selection for Both Merit and Color":
Blue pottery vases andbowls for flowers are most attractive, and certain blue books, placed not toofar away, will repeat and emphasize color. Among the lighter blues are Beebe's Jungle Peace and W. H. Judson's Away and Long Ago…. With the darkerblues are two of the most famous and desirable books in the world, Shakespearein the Cambridge edition, and the OxfordBook of Verse. …If you would have a tranquil bedside bookstand in yourguestroom, put there David Grayson's Adventuresin Contentment, those neutral-tinted volumes, The Amenities of Book-Collecting and Messr Marco Polo and the little tan poetry of Christopher Morley,topping these off with a mottled pink and blue in the form of The Monk and the Dancer and The Turquoise Cup, by Arthur CosslettSmith.
Radway says that a similaraesthetic "was installed at the heart of the Book-of-the-Month Cluboperation."
---
Daybook is contributed by Steve King, who teaches in the English Department of Memorial University in St. John's, Newfoundland. His literary daybook began as a radio series syndicated nationally in Canada. He can be found online at todayinliterature.com.