Dear Reader,
Each year, we ask three writers to serve as Discover Award judges for fiction; we turn first to our alumni, then to other noted writers. This independent panel then decides the shortlist and final rankings from the previous year's Discover selections, and presents the awards at our annual awards ceremony in NYC.

Poet and novelist Chris Abani is a professor of literature at the University of California, Riverside, and the recipient of the PEN USA Freedom-to-Write Award, a Lannan Literary Fellowship, the PEN Hemingway Book Prize, and a Guggenheim Award, among other prizes. His novel, GraceLand, was a 2004 Discover selection, and his most recent book is the poetry collection Sanctificum. Born and raised in Nigeria, he lives in Los Angeles.
"GraceLand teems with incident, from the seedy crime dens of Maroko to the family melodrama of the Oke clan. But throughout the novel's action, Abani — an accomplished poet who published his own first novel at Elvis's tender age of sixteen — keeps the reader's gaze firmly on the detailed and contradictory cast of everyday Nigerian life. Energetic and moving…Abani [is] a fluid, closely observant writer." — The Washington Post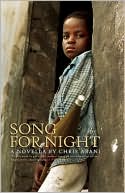 "The specific terrors of [Song for Night]unfold as we follow the peregrinations of My Luck, a 15-year-old platoon leader with an automatic rifle whose job is to defuse mines. …Through these travels, Abani — who won the 2005 PEN/Hemingway award for his novel Graceland — provides an impressive and fast-paced barrage of description and observation of war narrated with such dry and lucid precision that it brings to mind Babel, Hemingway, McCarthy." — Esquire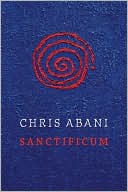 "…Abani sets a personal best with [Sanctificum]. Divided into sections focusing on politics, young love, and genocide, the poems use musical rhythms and snatches of Igbo language to conjure images of human strife, nostalgia, and miscomprehension…. Abani beautifully amalgamates the intelligible, the ethical, and the aesthetic…gratifying for literary lovers." — Library Journal
Cheers, Miwa
---

Miwa Messer is the Director of the Barnes & Noble Discover Great New Writers program, which was established in 1990 to highlight works of exceptional literary quality that might otherwise be overlooked in a crowded book marketplace. Titles chosen for the program are handpicked by a select group of our booksellers four times a year. Click here for submission guidelines.