Dear Reader,
Each year, we ask three writers to serve as Discover Award judges for nonfiction; we turn first to our alumni, then to other noted writers. This independent panel then decides the shortlist and final rankings from the previous year's Discover selections, and presents the awards at our annual awards ceremony in NYC.

Marie Arana is a Writer-at-Large at The Washington Post and sits on the board of The National Book Festival, Washington, D.C. The daughter of a Peruvian father and an American mother, she is the author of two novels, Cellophane and Lima Nights, and a memoir, American Chica, which was a Discover selection and shortlisted for the National Book Award in 2001. She is currently at work on a biography of Simón Bolívar.
"Part history, part family memoir…American Chica reads like a collaboration between John Cheever and Isabel Allende…. One of the many reasons the reader can't put this memoir down is the author's impressive command of her craft…. Arana has left her own imprint on her material, while at the same time displaying virtuosity in the storyteller's traditional gifts: spareness, clarity, and a passion for allegory." — The New York Times Book Review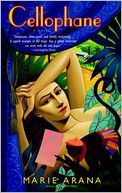 "Acclaimed Peruvian American author Arana (American Chica) treads the ground between the stark realities of midcentury Peruvian politics and changing social mores and the sensitive and honest portrayal of a family in chaos as adroitly as the giants of the genre, including Gabriel García Márquez and Isabel Allende. [Cellophane is a] powerful debut with broad international appeal, this is highly recommended." — Library Journal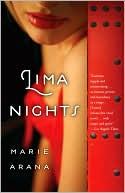 "Lima Nights has a deliberate simplicity and lucidity that allows the reader to peer far beneath the surface of Peruvian culture…. The final outcome is a true, cinematic cliff-hanger that seems both poignant and right. We are kept in suspense until the last word." — San Francisco Chronicle
Cheers, Miwa
---

Miwa Messer is the Director of the Barnes & Noble Discover Great New Writers program, which was established in 1990 to highlight works of exceptional literary quality that might otherwise be overlooked in a crowded book marketplace. Titles chosen for the program are handpicked by a select group of our booksellers four times a year. Click here for submission guidelines.