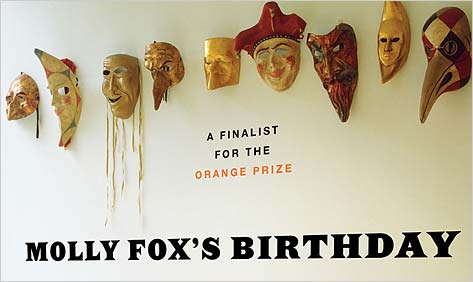 It's the summer solstice, the longest day of the year, and Molly Fox is turning 40. Or is it 38? No one seems to know, not even the narrator of Molly Fox's Birthday, the sharp and charming seventh novel by the Irish writer Deirdre Madden. Despite being one of Molly's dearest friends, the narrator, a successful playwright whose name we never learn, seems to know precious little about her pal.
Molly is a brilliant actress with a voice so striking "when she says snow you feel a soft cold…and when she says ice you feel a different kind of cold, biting and sharp, and what you see is glassy and opaque." She's in New York for her birthday, and has loaned the narrator her Dublin home. Instead of working on a new play as planned, however, the narrator putters around the house and village. She thinks about Molly and their mutual friends, including Andrew, a scholarly nerd in college who now hosts TV specials about the arts.
The novel takes place on a single summer's day in which the most dramatic moments include a shattered pitcher, a flying champagne cork, and an unwelcome gift. It's in the narrator's remembrances that the real drama unfolds: there, we're treated to a rich and textured world of family secrets and fumbled friendships set against pivotal moments in Ireland's explosive past.
If the narrator knows little of Molly, she seems even more clueless about herself. What's most surprising, though, is how Madden — one of the most gifted writers you've probably never heard of — has managed to escape the notice of most American readers. Molly Fox's Birthday should go a long way toward making that change.