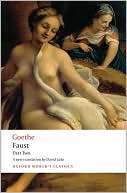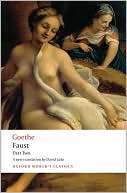 Eighty-one-year-old Johann Wolfgang von Goethe died on this day in 1832, under now legendary circumstances. As he sat in his Weimar house holding the hand of his daughter-in-law, Goethe spoke of the walks he would take in the warmer months ahead, and of his long-dead friend Friedrich von Schiller. Then, wanting another shutter opened to the morning sun, he called to a servant, "More light!" Shortly afterward, his finger traced a word in the air, he shifted in his chair, and soon fell asleep, dying at some moment well before anyone realized.

Over the preceding half century, Goethe's quest for light had taken him in many directions, not all of them metaphorical. During the French Revolutionary Wars he was "found rambling through the great Valmy bombardment…studying the effects of shockwaves on eyesight, of light on dust" (Christopher Middleton, translator of Goethe's poetry). His unconventional theory of light and color would be added to his work in other sciences — anatomy, biology, botany, geology — and to his government role as an arts administrator, his passion to divine the signs of an ultimate plan in history, and his efforts to wrestle the German language into "a living texture."

Over his final months, Goethe completed Part Two of Faust, the masterwork of the German Enlightenment at which he had worked for sixty years. In Christopher Marlowe's earlier Dr. Faustus,the bargain with the Devil for the gift of knowledge concludes with the desperate, repentant hero being thrown into Hell; Goethe's hero is physically blind at the end but unshaken in his affirmation of the light-quest:
Ay, in this thought I pledge my faith unswerving,
Here wisdom speaks its final word and true,
None is of freedom or of life deserving
Unless he daily conquers it anew.
And then, as Faust dies, and just as Mephistopheles appears ready to claim his prize, the angelic choirs convey last-minute redemption:
Turn, flames of love, once more
Pure light reveal.
Those who their lives deplore
Truth yet shall heal;
Rescued, no more the thrall of evil cares,
Soon with the All-in-All
Bliss shall be theirs.
---
Daybook is contributed by Steve King, who teaches in the English Department of Memorial University in St. John's, Newfoundland. His literary daybook began as a radio series syndicated nationally in Canada. He can be found online at todayinliterature.com.