Good reading for easy riders.
---
Sturgis Stories: Celebrating the People of the World's Largest Motorcycle Rally
By Thomas G. Endres
Sturgis, South Dakota, has about 7,000 residents, but tens of thousands of bikers show up at the start of each August. Endres captures who they are — Christian bikers, white-collar execs, grandparents, gang members, etc. — and why they come in a series of incredible photographs and fascinating biographical sketches.
---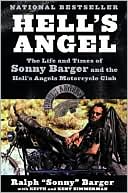 Hell's Angel : The Life and Times of Sonny Barger and the Hell's Angels Motorcycle Club
By Sonny Barger with Keith Zimmerman
Barger, the septuagenarian founder of the Hell's Angels Motorcycle Club, gives an insider's view into the secretive world of motorcycle gangs; how he started his world-famous organization in Oakland, California; it's surprisingly sweeping cultural impact; and how the Angels have helped change the Harley-Davidson brand.
---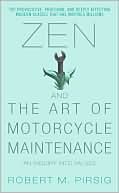 Zen and the Art of Motorcycle Maintenance: An Inquiry Into Values
By Robert Pirsig
This 1974 bestseller follows a father and son on a summer motorcycling trip that takes them on a philosophical and physical journey. Their relationship with each other and with themselves changes dramatically throughout the journey, and motorcycle maintenance becomes a way to combine the mystery of religion and science.
---
The Perfect Vehicle: What It IS About Motorcycles
By Melissa Holbrook Pierson
Riding a motorcycle may be the closest thing you come to death, but that doesn't stop around seven million Americans from riding them. Pierson's musings– about the fellowship of female riders, pre-ride rituals, rides in the rain, etc. — convey just why devotees of the machine keep themselves dialed in to the riding life.
---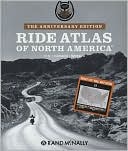 Harley Davidson Ride Atlas of North America
By Rand McNally
This saddlebag-sized atlas comes packed with motorcycle-friendly maps (with special on-map notations of Harley dealers) and lists of resources for riders out on the open road as well as different motorcycle laws for each state. The atlas also includes highly detailed trip plans for 25 scenic rides across North America.