Love Rocks is a biweekly look at new self-published romance titles from the community at Rock*It Reads.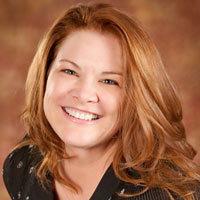 Romantic suspense lovers tell me over and over that what draws them to the genre is its constant tension. Conflict comes from two different sources, either in the story's suspense element or its romance element. While this is a key attraction in romantic suspense, I also love the way those two elements twine so closely that a synergistic effect arises — the suspense intensifying the romance; the romance amplifying the suspense. The result: a novel with constant action, conflict, tension, and emotion. This type of carefully woven tapestry is a true art, one that takes practice, skill, and talent, typically cultivated over time.
The two books I'm highlighting today come from authors with many, many years of experience and numerous awards in their wake. I'm excited that authors of this caliber are stepping into the self-publishing arena to share previously unpublished works with readers; works that would have otherwise stayed under the bed or hidden in the closet, seen by traditional publishers as non-viable for one reason or another.
This is, in essence, Rock*It Reads' mission — to bring quality self-published books to readers from authors with years of professional experience behind them.
Paula Graves has honed her skills writing for Harlequin Intrigue. She has been nominated for numerous awards, including the prestigious RWA RITA. In addition to continuing her writing for Harlequin, Paula is also releasing her own line of self-published books.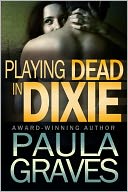 In her self-published romantic suspense novel, Playing Dead in Dixie, Paula has created an intricate suspense tale that winds through a quaint small-town setting and tightens around a sweet, rich romance, threatening everything it touches.
Carly Sandando is a material witness in an FBI case against a thug who wants her dead. While on the run, she's involved in a terrible bus crash, giving her the perfect opportunity to fake her own death. But even though she falls off one radar, she pops up on another — the attractive but suspicious sheriff of the small town where she's stopped to fulfill the dying wish of another victim on the bus. Wes Hollingsworth suspects Carly's not all she claims to be and threatens to unwittingly expose her to the danger she's fleeing.
The author writes a strong, resourceful heroine; a woman who will sacrifice her needs and dreams to stay alive, yet go out of her way to avoid hurting others in the process. A complex woman, Carly is intelligent but street smart, polite but sassy. A woman at odds within herself. Wes is the cousin of the victim and protective of his tight­-knit family. He sees past Carly's physical beauty and pushes her for answers to what he can see is a cover story.
Playing Dead in Dixie is in constant motion with the plot skipping along to a pace that had me turning pages. The writing is smooth and fresh, a pleasure to read. The secondary characters are so real, the town so vivid, I could have easily been there. And just when I thought I knew what would happen next, the author threw in a new twist, keeping me intrigued and watching for the next surprise.
After reading Playing Dead in Dixie, I contacted Paula to ask her a little about the book and her self-publishing endeavors. Here's what she told me:
I loved Playing Dead in Dixie from the moment I conceived it. Loved the sassy, flawed heroine and her grounded, family-oriented hero. I loved the fictional South Georgia town where I set it, and all the characters who populate it. But I knew it might be a tough sell to publishers, because it was one of those cross-genre stories that can be difficult to place. Part small town romance, part gritty romantic suspense, part humorous contemporary romance — where would you market it? But I didn't want to change it into a different kind of story. I thought it was right the way it was. Self-publishing turned out to be the perfect solution.
Agreed. Playing Dead in Dixie is just right the way Paula has written the story and I, for one, am thrilled she took the self-published path to bring this wonderful book to readers.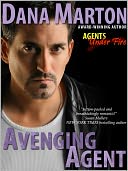 The same situation is true of my next review: Avenging Agent by Dana Marton.
With over twenty-nine Harlequin Intrigue novels published to date, and multiple award nominations, including the prestigious RWA RITA, you can bet Dana Marton knows how to put together a riveting story. But as we know, not all riveting stories have a place with traditional publishers. Self-publishing gives authors who believe in their stories, regardless of marketing niches and sales projections, an avenue through which to reach their readers.
The idea for Avenging Agent came to Dana during an anniversary trip to Venice, Italy. After getting lost and ending up on the "bad" side of Venice, the scenery sparked visions of chases across crumbling rooftops in the dark of night, ideas of conspiracies and a soldier's fight for his life. And ultimately triggered the start of her series, Agents Under Fire, a story of three men who start as enemies, but become friends as they fight together for all that is right.
Sounds good, right? I think so too!
This is what Dana said about writing her Agents Under Fire series:
Unfortunately, the market for international intrigue was just about dead when I proposed the stories. But I LOVED these characters, their incredible honor, the fact that they would sacrifice absolutely everything to defend what's right. I just couldn't give up on them.




Luckily, readers felt the same. Tens of thousands of them downloaded the books since I've self-published them at the end of last year. The reader mail is just amazing. I'm truly humbled by the response and couldn't be happier with how everything turned out.
I couldn't agree more. In Avenging Agent, Jake is on an undercover mission for the FBI in a war-torn country. Allison is an heiress, on a personal, humanitarian quest and completely out of her element. They couldn't be more different and while Jake doesn't want to get involved with her, his conscious won't let him leave her in a dangerous environment alone. Soon, they discover they're fighting the same enemy. They join forces and as they become closer, their attraction grows. But they can only act on it if they stay alive.
Avenging Agent is an intriguing, multifaceted, complex story on various levels–all squeezed into a tight little package. Dana includes amazingly sharp vignettes of the story's Middle Eastern culture and how that affects the characters and their journey and explores an ethical and rather shocking topic I can't disclose due to story spoiler issues. The shift in Jake from dedicated undercover agent to a man who connects with Allison and begins to see a future beyond his isolated, detached lifestyle is poignant and very real.
Dana's writing is clean and swift. As a reader, I glided through the story, almost oblivious to the words themselves, but completely caught up in the characters and what would happen next. The twists Dana provides kept me guessing and, kept me turning pages. Near the end, when she hits you with the big "ah-ha", I was so impressed, I was grinning.
I highly recommend these self-published titles from these seasoned professional authors and hope you enjoy them as much as I did.
---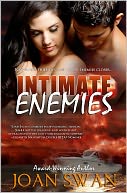 Joan Swan is a triple RWA® Golden Heart finalist and writes sexy romantic suspense with a paranormal twist. Her latest, Intimate Enemies, was recently released. Visit her website at www.joanswan.com to learn more about her sexy thrillers.