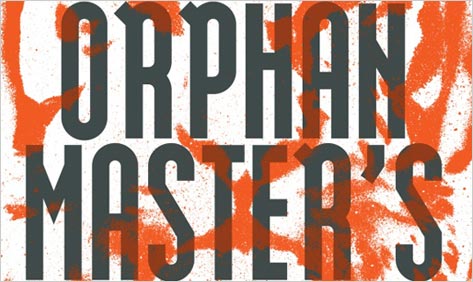 Below, the BN Review staff's necessarily incomplete list of exciting books — ten fiction and ten nonfiction — to look for in the next few months. Happy New Year!
FICTION
By Adam Johnson
In Parasites Like Us, Johnson married anthropological science to the story of an apocalyptic mishap in a humane satire worth of Kurt Vonnegut. His new novel, set among both the oppressed and powerful in North Korea, charts more ambitious territory yet.
By John Burdett
Bagkok detective Sonchai Jitpleecheep, whose Buddhist soul is constantly under assault from the distinctly unenlightening spectacle of human depravity surrounding him, may be one of the most engaging cops in current fiction. The international trade in human organs is subject of his latest case.
By Diane Williams
Fifty short stories — sharp, shocking, and dazzling in their imaginative reach — from the writer the New York Times has called "a master spy, a double agent in the house of fiction."
By Barry Unsworth
The author returns to the 18th-century setting of his Booker Prize-winner Sacred Hunger in a story of mutiny, slavery, fellowship, and the struggle between the poweless and the powerful at the dawn of the modern world.
By Naomi Benaron
An aspiring Olympic runner from Rwanda is forced to flee the country to escape genocide — and then must try to find his family again. Benaron's debut novel has received Barbara Kingsolver's Bellwether Prize for new fiction that addresses issues of social justice.
By Ben Marcus
William Burroughs memorably said "Language is a virus from outer space" — a phrase Laurie Anderson wove into an avant-garde hit song. In this novel from one of the most original writers in America, that concept takes on a terrible reality that sunders parents from children.
By Anne Rice
Would the craze for fictional vampires have begun were it not for the baroque epic that grew out of Interview with a Vampire? It's impossible not to be excited by the idea of a lycanthrope history as headily imagined.
By Dan Vyleta
From the author Pavel & I, a story of murder, paranoia and neighborly suspicion in 1939 Vienna, with overtones of Nabokov and Hitchcock.
By Jonathan Odell
A plantation owner's family tragedy sets in motion the events of a multigenerational story of servitude, freedom, and the will to renewal. From the author of the acclaimed novel The View from Delphi.
By Hari Kunzru
The ever-inventive author of The Impressionist spins a story of a boy's disappearance in the Mojave desert that promises to weave together ancient trickster stories with myths of the modern age.
By Heidi Julavits
Psychic battles and a hunt for a missing artist using astral clues drive the enticing plot of this story from the Believer editor and author of The Uses of Enchantment.
NONFICTION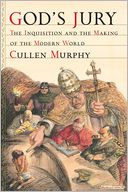 God's Jury: The Inquisition and the Making of the Modern World
By Cullen Murphy
A long-dead tool of religious orthodoxy, a grisly relic of the pre-modern world? Or the template for a world of surveillance, stress positions and secret tribunals? The Atlantic editor and author of Are We Rome? offers another thought-provoking historical parallel.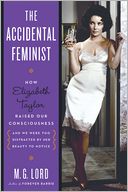 The Accidental Feminist: How Elizabeth Taylor Raised Our Consciousness and We Were Too Distracted By Her Beauty to Notice
By M.G. Lord
The author of Forever Barbie takes a counterintuitive look at the life and career of the actress whose beauty was matched by a defiance of convention from an early age. A far cry from the usual work of celebrity biography.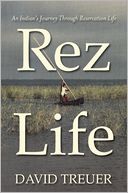 Rez Life: An Indian's Journey Through Reservation Life
By David Treuer
A novelist's nonfictional examination of the myth and reality of 21st-century Native American life, combining memories of the author's own boyhood on a Minnesota Ojibwe reservation with interviews and reportage from today.
By John D'Agata and Jim Fingal
The seven-year dialogue between a writer and a magazine's fact-checker — which resulted in D'Agata's award-winning book About a Mountain — examines the relationship between rhetorical truth and journalistic accuracy.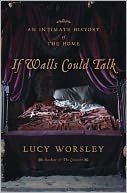 If Walls Could Talk: An Intimate History of the Home
By Lucy Worsley
Revelations about the bedrooms, bathrooms, living rooms, and kitchens of antiquity. Why did medieval people sleep sitting up? Why was the flushing toilet initially unpopular? We admit to an unseemly curiosity.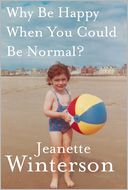 Why Be Happy When You Could Be Normal?
By Jeanette Winterson
In a memoir of her adoptive childhood in a strictly religious household, and her uncertain path toward personal transformation, the creator of electric, visionary fictions like Written on the Body and Sexing the Cherry delivers her own story at last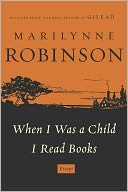 When I Was a Child I Read Books: Essays

By Marilynne Robinson
The author of Housekeeping, Gilead, and Home confronts the themes that have become vital to her work: the role of faith in the modern world, human nature and its inherent contradictions, and the central place that literature has in the life of the soul.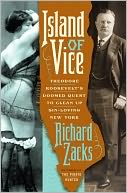 Island of Vice: Theodore Roosevelt's Doomed Quest to Clean Up Sin-Loving New York
By Richard Zacks
1890s New York looked a lot like 1980s New York — beseiged by crime, with corruption rampant and the trade in sex and intoxicants ungovernable. When police commissioner Theodore Roosevelt tried to overhaul the Big Apple, chaos ensued. A dual portrait of one man's mania for reform –and of a city's sleazy underbelly.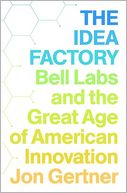 The Idea Factory: Bell Labs and the Great Age of American Innovation
By Jon Gertner
Before Silicon Valley became the cradle of American technological innovation, AT&T's Bell Labs in sylvan New Jersey produced the revolutionary inventions that changed the world, including radar, lasers, transistors, and more. Gertner's narrative showcases the personalities behind this explosion of creativity.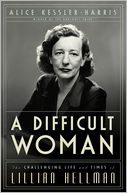 A Difficult Woman: The Challenging Life and Times of Lillian Hellman
By Alice Kessler-Harris
Alice Kessler Harris's life of Lillian Hellman isn't due until April, but we're already eager for the show. The playwright's contentious life was as explosive — and as trailblazing — as her work, and the story of this unclassifiable personality could well prove one of the most involving reads of the coming year.