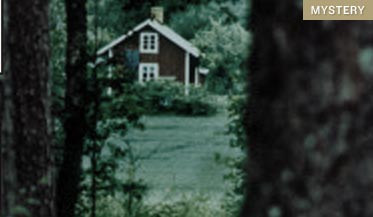 Veteran of 21 novels, Chief Inspector Wexford entered the world 44 years ago in From Doon with Death, Ruth Rendell's very first book. Since then he has seen it all: crimes of passion, greed, neglect, convenience, and madness; lives extinguished and shattered; his own wife kidnapped. He has borne up under it, and yet there are things out there undermining his spirit: being called "guv" instead of "sir" is one. Coping with the Internet and, indeed, computers in general, and having to measure the world in centimeters instead of inches are some more. He also doesn't like calling people he doesn't know by their given names — and he doesn't like it that no one knows what a "given name" is any more. Men's failure to wear neckties and the disappearance of putting milk in tea make him melancholy. And he simply loathes the expression "Hi, how're you?" ("When this vacuous greeting started to become commonplace, Wexford resolved not to answer it in any circumstances.") The great man's inner grousing on the decline of everything has grown so routine in recent years that I think we can call him a codger — though anyone would rather spend time with him if the alternative were the company of his ferociously up-to-date, politically correct sidekick, Detective Sergeant Hannah Goldsmith.

In the present volume, Wexford and his team — the members and their little ways well known to Rendell fans — have been called over from Kingsmarkham to nearby Flagford with its "somewhat too picturesque village center." Here a body, clearly buried years ago, has been discovered by a man and his dog out searching for truffles. It lies in land left untended ever since its owner, John Grimble, a cheesy builder, was refused planning permission to tear down the existing house and replace it with four of his own slipshod constructions. Wexford visits Grimble at home, accompanied by his colleague, the consummate clotheshorse Inspector Mike Burden ("charcoal trousers with a knife-edge crease and a stone-colored polo neck under a linen jacket"). And thus we enter the first of the book's many dwellings, the precise and evocative depiction of whose interiors and furnishings is one of Rendell's great gifts and always a means of showing her characters' souls. In this case we find Grimble and his wife, both only around 50 but resolutely embracing the lethargy of old age, "anchored to orthopedic armchairs, the kind that have back supports and adjustable footrests, placed in the best position for perpetual television watching."

Wexford and his troop find similar unloveliness and spiritual poverty as they visit additional people for questioning. Among these are the curdling snob Mrs. McNeil, a widow who moved with her late husband, for obscure reasons, from a grand house to starkly modern quarters that are dislocation incarnate; the Hunters, living in sweltering heat and near senility; a Somali refugee family, the Imrans, whose apartment in a council-housing tower block is neat as a pin and a scene of order — yet they seem intent on effecting the genital mutilation of their five-year-old daughter. This last makes up a free-standing subplot providing both a dose of hideous suspense and a very Rendellian glimpse of the quandaries attendant on a multicultural Britain.

At the tangled center of the much-populated story are Owen Tredown, a bestselling author of fantasy novels set in ancient times who is dying of cancer, and his two wives. They are the former Mrs. Tredown, Claudia Ricardo, an aging hippy and "ravaged beauty," and her successor, Maeve, "small and round with a face like a pretty piglet's." There is something decidedly rum about her in particular, and Wexford feels "that if he had been shown a photograph of her and told that she was the matron of a notoriously cruel old people's home or the director of a brutal boot camp, he wouldn't have been surprised. It was all to do with her economical and clipped speech, the iciness in her light blue eyes, and the severe gray flannel suit that she wore." These three live in unwholesome propinquity in a vast and dreadful Victorian house, "unprepossessing, large, ill-proportioned, mainly of purplish-red brick, roofed in bright blue-gray slates and with Gothic ogee-topped windows of buff-colored stone. The front door might have been a church doorway, dark brown, black-iron-studded." As for the inside, it "confirmed Wexford's opinion that Victorian builders (architects?) had gone out of their way to make their interiors hideous." It is not to be expected that all is sweetness and light in this venue.

Before the first body is identified through the miracle of DNA testing, another one shows up, this, too, disposed of years ago, and matters become even more complicated — matters I do not feel free to discuss for fear of revealing more than is honorable. As it happens, this is not one of Rendell's better conceived and constructed mysteries, for a couple of reasons. In the first place, while DNA testing is one of the few modern advances to leave Wexford unruffled, it has been a blow to crime novels, replacing sleuthing with waiting around for the results — time spent, as here, in make-work. In the second place, the motive for the first murder is one that unquestionably fascinates writers but has never, to my knowledge, prompted a murder in real life. Rendell works valiantly to make the ins and outs of the commission of the crime — crimes, I should say — complex enough to be satisfying, but I can't say that she quite pulls it off.

Still, if this is not first-rate Rendell, there is much pleasure to be had from it, especially for old Wexford hands. We catch up on DS Hannah Goldsmith's relationship with Bal Bhattacharya, DI Mike Burden's wardrobe, DS Barry Vine's opera collection, DC Damon Coleman's trials as a black man, DC Lyn Fancourt's struggle with her weight and Wexford's to maintain his doctor-mandated regime of walking and taking a glass of red wine instead of a pint. We are clued in to Wexford's daughter Sylvia's acting career, and, last but not least, to the look and feel of England as it hobbles along in the first decade of the 21st century.