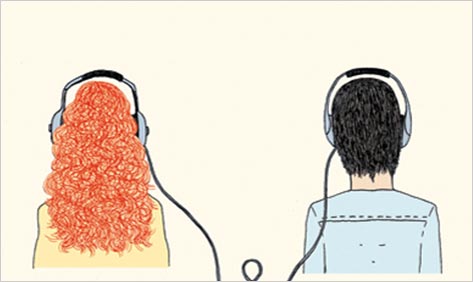 Each month the post office dumps box after box of young adult novels on my doorstep, and by the end of the year my office is a dangerous, teetering stack of books threatening to do me in in a single post-apocalyptic, paranormal, rom-com avalanche. Throughout the year I try to review what's most popular (why, Divergent, why?) or find some sort of unifying theme, but at the end of the year I usually just sweep up the stuff I actually liked — and don't worry too much about why.

Thus it was not until I finished my final write-up that I looked back at my list for some sort of coherent theme. There's a couple of indie icons, one each from northern and southern California, respectively (Michelle Tea, Francesca Lia Block), a relative newcomer who is having a blockbuster year with a book that revisits the post-punk era (Rainbow Rowell), and two guys who are getting used to the bestseller list without losing any of their critical acclaim (Matthew Quick and David Levithan). There are punks in the post-apocalyptic novel, and the mermaids have dingy tails. In a genre crowded with glossy covers, here are few authors who are just, you know, keeping it real.
---
By Matthew Quick

Now best known as the author of The Silver Linings Playbook, the novel and the movie that won Jennifer Lawrence an Oscar, Quick has also written three novels for young adults (including the excellent Boy21, chosen for the Best of 2011 list). This time around, his protagonist is Leonard Peacock, a kid who brings a gun to school in his satchel, specifically his grandfather's German P-38 pistol, intending to off himself and his former best friend (would the soldier "ever dream his sidearm would end up as modern art, across the Atlantic Ocean in New Jersey, some seventy-some years later, loaded and ready to kill the closest modern-day equivalent of a Nazi we have at my high school"?) Leonard walks us through his last day as he says goodbye to his four closest friends — a widowed neighbor; his home-schooled Christian girl crush; a violin virtuoso classmate; and a Holocaust-obsessed history teacher — while stashing most of his personal history, in the footnotes, po-mo-style (his fashion designer mother, Linda, has been "de-momed" ever since she decided to spend more time in New York with her fancy French boyfriend; his dad, stage name Jack Walker, was once a rock star in the band Tether Me Slowly, the "East Coast's answer to grunge," before he took off). If John Green is the guy who can reinvigorate the cancer kid story with humor and great dialogue, Matthew Quick is the guy who rescues the crazy kid story from its history of mawkish cliché.
---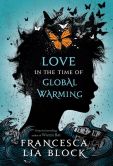 Love in the Time of Global Warming
By Francesca Lia Block

In 1989, Francesca Lia Block's Weetzie Bat novels introduced us to Shangri-LA, a post-punk, post-gender funhouse mixing old Hollywood glamour, messed-up beauty, and perhaps a smidgen too much infatuation with Native American culture. Love in the Time of Global Warming gives the post-apocalyptic a post-punk makeover: These are end times, Weetzie Bat style, with an overlay of The Odyssey. Penelope, called Pen, once lived in a pretty pink house with a beloved younger brother named Venice, an artist mother who "gave us vitamins and used only chemical-free shampoo, even though it never made it as soft and clean as Moira's," and a scientist father who may have a little too much to do with the end of the world, which decimates Los Angeles in an event called the Earth Shaker. Post–Earth Shaker, Pen longs for her family, pines for Moira's long legs and ginger hair, and navigates roads littered with "neon blue running shoes" with "something severed and human-looking inside." She holes up in the Culver Hotel, former site of alleged Munchkin orgies, now renamed the Lotus Hotel, where girls in "tattered black silk slips" dull the pain by eating red blossoms in beautiful decrepitude, and catches the eye of handsome tattooed lover named Hex with "smoky green eyes" and a tattooed neck. The Odyssey theme lends us a Giant with a "poison white jellyfish eye," and girls formerly seen on Rodeo Drive now rise out of the muck with "bare breasts" and "emaciated torsos" covered in jewels "coated with mud and entangled with weeds" like futuristic sirens. You know you are in a Francesca Lia Block novel when one lover says to the other, "Baby I love you. More than I love the color black. More than I love cigarettes, more than I love books. Even music." To which the only suitable reply is, "More than food," "More than art or stories," and finally "More than words."
---
By Michelle Tea

The first young adult novel from San Francisco–based indie publisher McSweeney's new McMullens imprint is also the first young adult novel by San Francisco–based indie icon Michelle Tea, known for her memoirs about growing up in working-class Chelsea, Massachusetts, and her adulthood in San Francisco, where she founded Sister Spit, a freewheeling roadshow comprising fellow artists with a mostly (though far from exclusively) queer, feminist, performance poet bent. Mermaids have been giving vampires a run for their young adult dollars for the past few years, but Tea's are not quite those mermaids. Syrena, the mermaid discovered by thirteen-year-old Sophie Stankowski living in the "putrid" Chelsea Creek, is "graceful in her design but ragged in her condition," with a "great muscular tail" and "the scabby flank of a sick fish for sale in a mall pet store." Tea sees her as a kind of "radical Polish mermaid," imbuing some of the magic and folk wisdom of the multi-ethnic ancestors in working-class towns like Chelsea. Though the setting may be grim, the novel, part of an expected trilogy, is lifted both by the beauty and honesty of Tea's prose and the optimism it has in the power of teenage girls to change their own lives. Like all McSweeney's editions, the book itself, with its embossed covers, gilt lettering, and exquisite illustrations on heavy paper, displays bookmaking seldom seen elsewhere and is well worth getting in hardcover.
---
By Rainbow Rowell

It's 1986. Park listens to Skinny Puppy and the Misfits, reads "Watchmen" comics, and fantasizes about changing his jock brother's "Huskers" T-shirt to read "Hüsker Dü." Eleanor has red hair, wears green sharkskin jackets, strawberry Vans, and men's neckties around her ponytail. "If you don't want people to look at you," Park thinks, "don't wear fishing lures in your hair." Eleanor admires Park for his green eyes and his "skin the color of sunshine through honey," but she suspects he prefers Kim, the girl with the "bobbed blond hair and hard-curled bangs" who is "the only girl in school with a Swatch." Park has a dad who looks like Paul Bunyan or Tom Selleck and a mother who is a Korean beautician who "would have been the most popular girl on the bus" and believes in all things "nice" — "smiling and small talk and eye contact." Eleanor has a dad who offers her ten dollars for babysitting, then only has seven in his wallet, a mom so beautiful it seems it's "there to make a point," and a stepfather who moves Eleanor, her mother, and four siblings into a house with no phone or washing machine and where Eleanor has no toothbrush. Nevertheless, when the two get together, theirs is a sweet romance with intelligence, charm, and pitch-perfect mid-'80s detail.
---
By David Levithan

Levithan is a superstar of young adult fiction, having collaborated with Rachel Cohn (including Nick and Norah's Infinite Playlist) and John Green (Will Grayson, Will Grayson), and written many bestsellers of his own. This time around he layers four stories of contemporary courtship: Craig and Harry are a former couple, now just friends, who stage a kiss-in in the courtyard of their public school to beat the world record of thirty-two hours, twelve minutes, and ten seconds, in part to avenge the recent beating of their friend Tariq. Peter and Neil are an ordinary teenage couple, kissing and courting and fighting and making up, the latter in a sweet sort of meta scene in a bookstore in which they stack young adult novels one upon the other so that the titles on their spines spell out their feelings for one another. Avery and Ryan are a blue-haired boy and a pink-haired boy on their first date. And Cooper is a teenage boy whose erotic flirtations on the Internet have ended with eviction from his home. The novel itself is narrated in the omniscient first-person plural, a voice that is ascribed to "your shadow uncles, your angel godfathers, your mother's or your grandmother's best friend from college, the author of that book you found in the gay section of the library. We are the characters in a Tony Kushner play, or names on a quilt that rarely gets taken out anymore." As a device, it links all these stories and recasts their plainness as a thing of wonder. "We resent you. You astonish us."