Love Rocks is a biweekly look at new self-published romance titles from the community of writers at Rock*ItReads.
Bonbons. They're considered the candy of choice for romance readers by folks who don't share our passion for the genre. But as readers, we know the truth. We'd rather spend our money on a good book than candy. Okay, so we save a dollar for that Milky Way bar we've been craving. But when all is said and done, our favorite kind of chocolate is a good romance book.

So just in time for the biggest candy holiday of the year, I've found a delicious bonbon of a self-published romance. Chocolate doesn't get any better than Love Letters by Lori Brighton. Even more amazing is that the book was FREE!
Have you ever come across a book that leaves you wanting more of the same kind of chocolate? A book that has you scouring the shelves for more of the author's books. Those kinds of reads are few and far between for me. But Brighton's Love Letters anthology with its two delightful, short novellas scored big with me. Both stories are quick reads depending on how fast you read. I spent a little more than an hour on each one. Some of the quick feel to the read must rest solely on Brighton's shoulders for compelling me to continue reading.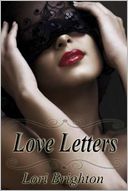 The first story is The Art of Seduction. I loved the entire premise of this short story, a reclusive nobleman living in the dregs of London while relieving his angst in his art. I loved Brendon from his first introduction. He was dark without being to tortured, a complexity that would have been difficult to explore in a story of this short length. Brighton doesn't attempt to do the impossible. Instead, she develops Brendon as a well-rounded character you come to know and root for. I confess I adored the way he confronted the villain in the piece. I love a hero who is completely nonplussed when dealing with a slimy **bleep**.
Cara was a delight as well. In a short story, the setup has to be quick, and the reason for throwing the hero and heroine together isn't always a realistic one. It takes a skilled author to write a somewhat unbelievable pretext and have it make sense to the reader. Brighton pulls it off, and while Clara's logic had its flaws, the character admits the fact, so I accepted it for what it was. The entire story gave me a strong sense of the characters and what drove them toward each other, despite the short length. The love scenes were beautifully written, and I confess to being envious of Brighton's skill and way with words during the sweet, passionate, and sensual love scenes.

The second story in Love Letters is Meant for Me. This tale was also melt-in-your-mouth goodness. For me, it read part Cyrano De Bergerac with a touch of Austen. I loved Gabriel and his gentle treatment of Cynthia, although when that gentleness gave way to an incendiary love scene; well let's just say that M&Ms do in fact melt! Gabriel's tender manner with Cynthia reminded me somewhat of Austen's Mr. Knightly (okay I confess I visualized Gabriel as Jeremy Northam). On top of that, what woman doesn't want a man to sweep her off her feet, just once in a lifetime?
Although Brighton's description of Gabriel is darker than Austen's Mr. Knightly, his humanity and caring nature are nicely developed. Both Gabriel and Cynthia have backgrounds that are very similar when it comes to mother figures that are cold, calculating, and cruel. It's something Gabriel identifies with Cynthia from the very beginning even when he doesn't recognize her as the woman he loves. The way they fall in love is one part of the story I wish had been delved into more. But then I have a love of word play, especially in letters.
Cynthia plays Cyrano De Bergerac in the story by writing letters to Gabriel. These are letters he thinks are Cynthia's cousin has written. I would have loved to seen Cynthia and Gabriel's love for each other bloom with each pen stroke as Gabriel comes to the see the woman he should marry versus the woman he thinks is suitable. It's the only fault I had with the story, but then a good book always leaves you wanting more.

Both stories have well-carved characters and story lines that leave one satiated, but they also create a longing for more. That's the sign of a great read when a reader wants more. There were a couple of typos, missed words, but I don't expect perfection, and they were so few and far between that I quickly dismissed them. I was enthralled with the stories, and for that reason was forgiving in my expectations. If you love historicals, a little heat, and a couple of hunky heroes, Brighton's Love Letters anthology is sure to be just the chocolate you need.
To sign in and make a comment, click on the Sign In or Register link in the upper right-hand corner of the page, then come back to this page to leave a comment below.
---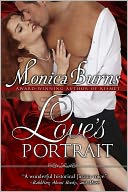 An award-winning author of erotic romance, Monica Burns penned her first short romance story at the age of nine when she selected the pseudonym she uses today. Her historical book awards include the 2011 RT BookReviews Reviewers Choice Award and the 2012 Gayle Wilson Heart of Excellence Award for Pleasure Me. She is also the recipient of the prestigious paranormal romance award, the 2011 PRISM Best of the Best for Assassin's Heart. Like Lori Brighton, she has a free book available as well, Love's Portrait.