NoViolet Bulawayo's remarkable debut, We Need New Names, was not only named one of the Review's favorite works of Fiction in 2013, it was also this month a finalist for the Best Fiction award of Barnes & Noble's Discover Great New Writers program. Writes Discover director Miwa Messer in her introduction to our May conversation between Bulawayo and fellow Discover author Anthony Marra, "Bulawayo's introduces an unforgettable Zimbabwean girl, whose childhood during the country's millennial upheaval gives way to an American odyssey, each rendered with shocking vividness."

This week, NoViolet shares her take on a memoir of Philadelphia's mean streets, colonialism in Zimbabwe, and a fiction writer's letters to a young immigrant artist. Bulawayo's perspective on each work carries her enthusiastic style, well worth discovering for yourself.
---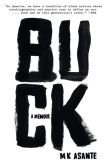 Buck
By MK Asante
"Buck is an unsettling but redemptive memoir of an African-American teen growing up in Philadelphia, aka Killadelphia, where streets are drugs and danger, crime and cops, and sometimes corpses. There is no sweetness on the home front, either: young Asante's family is falling apart- — his father gone, his mother struggling with mental illness, his brother and comrade carted off to jail. To read Buck is to hold your breath for young Asante until a blank page, a pen, and books save him. This is a wise and important text that illuminates the lives of the youth in America's inner cities alongside critical social questions of our time. The prose is lyrical and alive and exhilarating. I had the sensation as I read of listening to a crazy beat, perhaps because hip-hop lives in these pages."
Editor's Note: Buck was a 2013 Discover selection.
---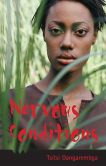 Nervous Conditions
By Tsitsi Dangarembga


"With an opening line like, 'I was not sorry when my brother died,' Tsitsi Dangarembga's debut novel, Nervous Conditions, does not pull any punches. And it shouldn't, especially given the dual forces of colonialism and patriarchy that define the vivid and harrowing backdrop that complicate the lives of Dangarembga's women. An insightful critique of colonialism as it affects the black community, and especially black women in Rhodesia — now Zimbabwe — this feminist text is both profound and relevant. I must also say that Tambu, the protagonist, is simply one of my favorite narrators of all time. I just cannot read this book without cheering, what a voice!"
---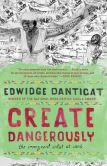 Create Dangerously: The Immigrant Artist at Work
By Edwidge Danticat
"There was a time in my younger years when to be an artist seemed, at least from the outside looking in, such a sexy thing. If I could meet that younger self now, this is the book I would give her to help put things into perspective. In these reflections of what it means to be an artist, an immigrant artist, Edwidge Danticat considers matters such as bearing witness, writing and reading as defiance and therefore dangerous work, her relationship to her old and new countries, belonging and unbelonging, negotiating history and the present, and representing calamity among other questions. I am also moved by the stories of real people who make up Danticat's world, and who inspire her compassion and commitment to humanity. There is, Danticat's essays seem to say, a big responsibility in creating. We are bound to the narratives and struggles of others."
Editor's Note: Dandicat is a previously selected alumna of the Discover Great New Writers program.