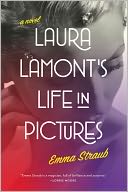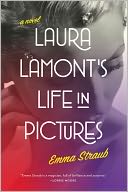 Dear Reader,
The reviews are rolling in for Emma Straub's charming first novel, Laura Lamont's Life in Pictures — a Fall 2012 Discover Great New Writers selection — and they're universally terrific. This classic American small-town-girl-makes-it-big story is an irresistible read that balances the scope and sweep of Old Hollywood with an intimate portrait of one woman's life. (If you enjoyed Spring '12 Discover pick A Good American, you'll have a ball with Straub's debut.)
Emma's not only a talented writer and part-time graphic designer — she's also a bookseller at a Brooklyn indie, and I asked for her riff on what we do and why we do it…and this is what she wrote:
ON BOOKSELLING


By Emma Straub

When I moved back to New York after graduate school in Wisconsin, I started working three days a week at what had been my favorite local Brooklyn bookstore. (Proof that I had loved it: in 2005, I told the Village Voice that it was good for picking people up for their Best of New York issue.) I quickly fell into a good rhythm — reading more newly published books, familiarizing myself with imprints and publishers in a deeper way than I had before, attending many of the events in any given week. As it turned out, I loved selling books. I had experience in retail, having logged a year or so at an upscale tween clothing boutique, but this was different. Unlike a pair of $200 blue jeans, I could really get behind the products. Jennifer Egan! Lorrie Moore! Ann Patchett! Tom Perrotta! I could convince people to buy and read all my favorite authors. Talk about a power trip. I don't think writers give booksellers enough credit. A simple sneer can prompt a customer to put a book back on a shelf as if it had rabies, and a rapturous soliloquy can send a copy of John Williams' Stoner home with just about anyone.

Now that I've been standing behind the counter for three years, the pleasures are more refined. I know how much it means for a book to be face-out, showing itself to all the world. I know how much being a staff pick can help an otherwise overlooked book move. Most of all, I now understand that bookselling is a true vocation, if not an actual art. (I think it's probably both.) The booksellers I've met in the last few years, both here and elsewhere, at stores large and small, are without exception bright, passionate, book-eating people. I think of booksellers as emissaries of higher truths, of beauty and wisdom and humor and, above all, pleasure. Being a bookseller has brought me profound pleasure, and most of that comes from knowing that I've sent just the right book on vacation with someone — say, The Dud Avocado or Bad Marie on a flight to Paris, in addition to a copy of A Moveable Feast. That I've sent someone on their honeymoon with a copy of A Sport and a Pastime. That a college graduate will get a copy of The Art of Fielding from his mother. It is a precise feeling, sort of like filling a balloon with air, sending that much anticipated joy into the world. It's joy disguised as a paper object; it's love pretending to be a subway companion.

I'm taking a sabbatical from the bookstore in order to go on my book tour, and I just worked my last shift. When I think about what I'll miss, it's not only my friends and colleagues, the regular customers and their sweet dogs, the surly girls at the corner store where I buy my mid-shift snacks. What I'll miss is feeling like I'm right at the very center of it all, the point of connection. What I'll miss is saying, here, read this, read this. — Emma Straub
Cheers, Miwa

---

Miwa Messer is the Director of the Barnes & Noble Discover Great New Writers program, which was established in 1990 to highlight works of exceptional literary quality that might otherwise be overlooked in a crowded book marketplace. Titles chosen for the program are handpicked by a select group of our booksellers four times a year. Click here for submission guidelines.