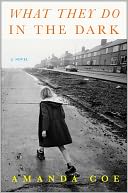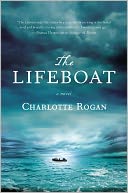 Dear Reader,
Circumstance: A man's business fails. His daughter marries a wealthy man in order to survive. Widowed in a maritime disaster, she survives 21 days in a lifeboat with little food or water, only to find herself on trial for her life. A series of circumstances, threaded together; interesting enough, but add in crisp prose, artful storytelling, and an intriguing — though possibly unreliable narrator, willing to do what needs to be done to survive — and only then do you have Charlotte Rogan's compelling hit novel, The Lifeboat, a Summer 2012 Discover Great New Writers selection.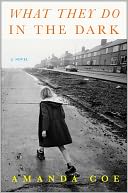 The Discover selection committee members were equally drawn to Amanda Coe's haunting, character-driven debut, What They Do in the Dark, which hasn't seen quite as much review coverage here in the States as it did in the UK. Surrounded by adults who (at best) ignore them and obsessed with the adolescent actress making a movie in their town, two ten-year-old girls — one middle-class and slightly spoiled, the other almost feral — form an unlikely friendship with horrifying consequences in 1970s Yorkshire.
Though the circumstanial details vary significantly between the these two debuts, the emotional resonance of both rides on a similar wavelength. "Despite the undercurrents of violence and sex, this is really a story about character: how childhood innocence is lost, cynicism gained, morality discovered and then, perhaps, lost again…a terrific debut, full of energy and colour, as propulsive as a thriller," said The Guardian in its review of What They Do in the Dark.
What They Do in the Dark has also been compared to We Need to Talk About Kevin and Donna Tartt's The Little Friend.
Cheers, Miwa
---

Miwa Messer is the Director of the Barnes & Noble Discover Great New Writers program, which was established in 1990 to highlight works of exceptional literary quality that might otherwise be overlooked in a crowded book marketplace. Titles chosen for the program are handpicked by a select group of our booksellers four times a year. Click here for submission guidelines.