It's how you get there that matters.
---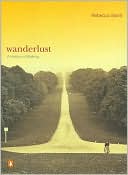 Wanderlust: A History of Walking
The mind, the body, and the world align when you walk, Rebecca Solnit suggests, in this lively history of pedestrianism. From philosophers aimlessly wandering the landscape to an examination of people who drive everywhere (even down the block), Solnit chronicles walking's place in our culture throughout the past and into its (possibly threatened) future.
---
By Patrick Leigh Fermor
A Time of Gifts elegantly chronicles the first segment of the 18-year-old Fermor's 1933-'34 walk from London to Constantinople — beginning in England and concluding at the shores of the Danube. Hitler had arrived in power but the convulsions of the century's most destructive war had not yet begun. This coming-of-age memoir and classic travel book is also a study of Europe before its headlong descent into chaos and violence.
---
By Geoff Nicholson
Nicholson unpacks humankind's most basic activity tp reveal the incredible worlds within it. The varieties of experience brought under his careful gaze are legion: a Wonder Woman impersonator striding to work; "competitive pedestrians"; and the intersection between nudism and hiking. What animates and draws together these diverse portraits is Nicholson's evident and pure love for the act of walking itself.
---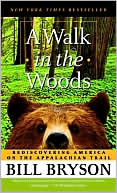 A Walk in the Woods: Rediscovering America on the Appalachian Trail
By Bill Bryson
Bryson and his overweight, former drug addict buddy Katz decide to hike the more than 2,000 miles of the Appalachian Trail one summer and find some crazy characters and situations along the way. Buried in the hilarity, though, is a history of the trail and the environmental damage it's suffered.
---
By Rory Stewart
Afghanistan in 2002 isn't the first place you'd think to go for a long stroll, but the award-winning journalist Rory Stewart decided on just such a traverse the war-torn country, witnessing ancient communities torn apart and encountering teen soldiers as well as Taliban commanders. The result is an engrossing, sometimes harrowing literary tour de force, in which Stewart's prodigious feat proves not to be an end in itself, but the means by which he can unfold some of the regions true mysteries.