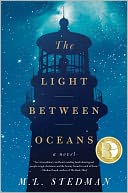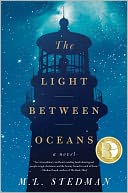 Dear Reader,
M.L. Stedman, the author of The Light Between Oceans, our newest B&N Recommends selection, ponders the kindness of strangers – "that miraculous social fabric that springs into being to form safety nets and shelters and shields, without duty, or promise of reward" – in the real world and in her fictional one, and asks if we are all kind-strangers-in-waiting in this original essay.
On The Kindness of Strangers

An Essay by M.L. Stedman

A decade ago, I came to be lying in an emergency Red Cross shelter – a vast, hastily transformed furniture expo centre. Surrounded in the darkness by hundreds of people, I was on a mattress on the floor, my laptop case my pillow. It was the middle of the night, and a volunteer staff member walked along, checking on the sleepers. I whispered, 'I'm cold'. Moments later, without a word, I felt another blanket being laid gently over me. I was then, and remain now, overwhelmed by that single act of kindness, performed by I know not who.

The place was Halifax, Canada, and the date, insignificant until then, was September 11, 2001. An hour or so before my flight from London had been due to arrive in New York, the captain had calmly announced that US air space had been closed, and that we were being diverted to Nova Scotia. Only once we landed were we told why. At the tiny airport, dozens of jumbo jets lined up nose to tail, disgorging over seven thousand uninvited and completely unexpected travellers-turned-refugees. With impressively courteous efficiency, Mounties in pristine scarlet jackets and Red Cross officials registered us on refugee forms, and triaged us to high schools, sports arenas and exhibition centres around the city.

There, we were welcomed, reassured, and given shelter. And so much more. In the hours and days that followed, local people turned up in their hundreds to deliver not only mattresses and blankets, but gifts of food and drinks, as well as basics like soap and toothbrushes, baby formula and nappies. I don't recall seeing the givers: I doubt they were allowed in, for security reasons. I just remember the tangible sense of generosity, of goodwill.

It was like the operation of a law of physics – that every action has an equal and opposite reaction. Except that this reaction to the dreadful triggering event was not equal: it felt far more powerful and emphatic. Individuals undertook countless acts of kindness towards people to whom they owed nothing, and of whom they knew nothing, other than that they were human beings far from home, who might be worried and in need.

I was in Halifax for days, the last few in a hotel my office had managed to find. When my plane finally returned to London, it was staffed by the same unflappable crew who'd flown us out. Local volunteers had cleaned the aircraft, and made us sandwiches for the flight home – the simplest but most memorable in-flight catering I've ever had.

This is just one of the many times I have been blessed to receive the kindness of strangers – that miraculous social fabric that springs into being to form safety nets and shelters and shields, without duty, or promise of reward. (Of course, I've experienced unkindness too, along the way, but much less often – long may it remain so.)

Only looking back over The Light Between Oceans did I notice how many of the book's key events involve acts of kindness by strangers. The lighthouse itself is perhaps the ultimate symbol of the phenomenon – guidance literally to 'ships that pass in the night.' One of the secondary characters, Ralph, saves a drowning Russian sailor. Another, Septimus, arrives alone in Australia aged five, with just a sign around his neck that reads 'I am a good Christian boy. Please take care of me' – an episode based on a true story, by the way. Without giving too much away, an important relationship begins as a result of someone's kindness in the face of xenophobia. And Tom, the lighthouse keeper, intervenes to protect a stranger on his journey to Western Australia early in the novel, an act of kindness that will resonate later.

We all depend on the kindness of strangers, so my heart sinks at phrases like 'stranger danger' which encourage us to automatically fear people for no reason other than that we don't know them. It's statistically irrefutable that we're more likely to suffer harm at the hands of someone we know. And maybe that's the point: we're a blank page to a stranger, given the benefit of the doubt. We are no-one and we are therefor everyman, all a person might be at their best: a life worth saving; a mouth worth feeding. As I write this, a story has just popped up on the BBC about a massive private donation to Oxford University that will protect poorer students from upcoming prohibitive fee increases. The donor cites his own family's debt to benefactors when they fled from the Nazis, saying he 'would not be here today were it not for the generosity of strangers'.

And we are all kind-strangers-in-waiting, surely? I have asked and given street directions. I have been helped by passers-by after road accidents, and helped others in the same predicament. I have been rescued as a child, and returned a lost child to its mother: in many ways, there's nothing personal about it. The kind stranger is the angel that walks among us. Today it may be someone else. Tomorrow, maybe you.
Tess Taylor's conversation with M.L. Stedman is here.
Cheers, Miwa
---

Miwa Messer is the Director of the Barnes & Noble Discover Great New Writers program, which was established in 1990 to highlight works of exceptional literary quality that might otherwise be overlooked in a crowded book marketplace. Titles chosen for the program are handpicked by a select group of our booksellers four times a year. Click here for submission guidelines.