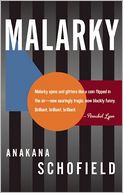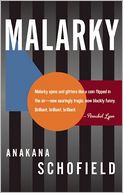 Dear Reader:
It's the voice that got me.
That's a phrase heard regularly during Discover Great New Writers deliberations — and resoundingly with two of our Summer 2012 fiction selections, Malarky, by the Canadian writer Anakana Schofield, and True, by Finnish author Riikka Pulkkinen, both of which feature marvelously spare prose and terrific imagery that quickly build into captivating narrative voices.
In Malarky, the world of Our Woman — a feisty, anxious, befuddled Irish mother and wife — is turned upside down and sideways when she learns her son is gay (and he then ups and joins the army), while she herself discovers lust and longing and a few other things she's missed during her long and uneventful marriage to a farmer.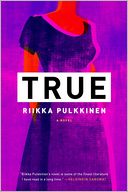 At the center of True, Riikka Pulkkinen's lyrical, melancholic novel about love and the nature of truth is Elsa, a famous child psychologist, now rapidly dying of cancer. Secrets, long hidden, are revealed through alternating voices from her family's present and past in this poignant work of fiction.
The strength of the narrative voice in both of these Summer 2012 Discover Great New Writers selections evokes memories of two other recent Discover picks, slim debut novels that also use deceptively domestic settings to explore the vicissitudes of human experience and emotion.
Framed by a single day in the life of a twenty-something collector of cast-off postcards and photos, housewares and dresses, Alexis M. Smith's deeply thoughtful, delicate debut, Glaciers (Discover, Spring 2012) covers a vast territory of love and loss, identity and place.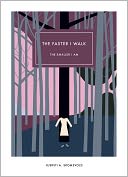 In the quietly comedic The Faster I Walk, the Smaller I Am (Discover, Holiday 2011), a widow unable to connect with the people around her makes plans to face her own death from old age, but events are infinitely complicated by her inability to break free of the fantasy world she's built from fractured memories.
Cheers, Miwa
---

Miwa Messer is the Director of the Barnes & Noble Discover Great New Writers program, which was established in 1990 to highlight works of exceptional literary quality that might otherwise be overlooked in a crowded book marketplace. Titles chosen for the program are handpicked by a select group of our booksellers four times a year. Click here for submission guidelines.