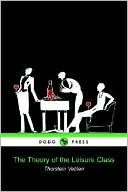 Cyril Northcote Parkinson was born on this day in 1909. Although a popular novelist in his day, Parkinson is most often remembered for his famous law, coined in an Economist article in 1955, then expanded into a bestselling book, and now engraved even on his tombstone:
It is a commonplace observation that work expands so as to fill the time available for its completion. Thus, an elderly lady of leisure can spend an entire day in writing and dispatching a postcard to her niece at Bognor Regis. An hour will be spent in finding the postcard, another in hunting for spectacles, half-an-hour in a search for the address…. The total effort which would occupy a busy man for three minutes all told may in this fashion leave another person prostrate after a day of doubt, anxiety and toil. Granted that work (and especially paper work) is thus elastic in its demands on time, it is manifest that there need be little or no relationship between the work to be done and the size of the staff to which it may be assigned.
The art of wasting time is also tied to this day through Thorstein Veblen, born July 30, 1857. Veblen coined the term "conspicuous consumption," giving a chapter to the idea in The Theory of the Leisure Class (1902):
This growth of punctilious discrimination as to qualitative excellence in eating, drinking, etc., presently affects not only the manner of life, but also the training and intellectual activity of the gentleman of leisure. He is no longer simply the successful, aggressive male,—the man of strength, resource, and intrepidity. In order to avoid stultification he must also cultivate his tastes, for it now becomes incumbent on him to discriminate with some nicety between the noble and the ignoble in consumable goods. He becomes a connoisseur in creditable viands of various degrees of merit, in manly beverages and trinkets, in seemly apparel and architecture, in weapons, games, dancers, and the narcotics. This cultivation of the aesthetic faculty requires time and application, and the demands made upon the gentleman in this direction therefore tend to change his life of leisure into a more or less arduous application to the business of learning how to live a life of ostensible leisure in a becoming way…. High-bred manners and ways of living are items of conformity to the norm of conspicuous leisure and conspicuous consumption. 
---
Daybook is contributed by Steve King, who teaches in the English Department of Memorial University in St. John's, Newfoundland. His literary daybook began as a radio series syndicated nationally in Canada. He can be found online at todayinliterature.com.