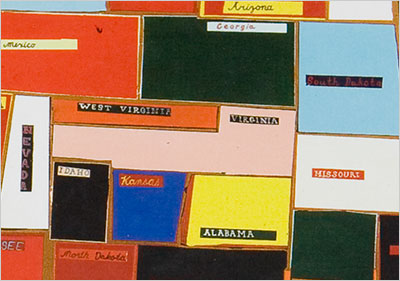 Katharine Harmon's You Are Here, an ingenious exploration of the border-bending speculative capabilities of mapmaking, was published six years ago, and remains a book I love losing myself in from time to time. Gathering a few score exhibits — an estate outlined from a dog's perspective, a map of success, and assorted "personal geographies" — created by artists and cartographers, it is nourishing food for one's imagination.
Harmon's new book, The Map as Art: Contemporary Artists Explore Cartography, extends the boundaries of her celebration of mapmaking. [Click the image above for a larger view of the cover piece, by Jules de Balincourt.] Employing a range of media and states of mind that range from the playful to the political, the artists represented between the book's covers-including Ed Ruscha, Julian Schnabel, Olafor Eliasson, and many others — map landscapes familiar, unknown, invented. The result is a beautiful, captivating volume.
Pictured here are details from João Machado's Swimming and Peter Dykhuis's You Are Here, a map of Halifax Harbor (click on the images to see book spreads).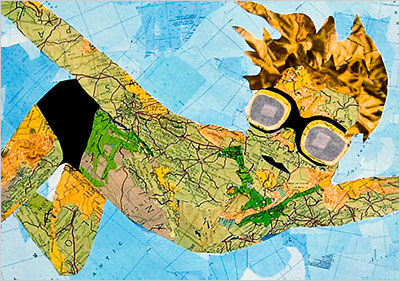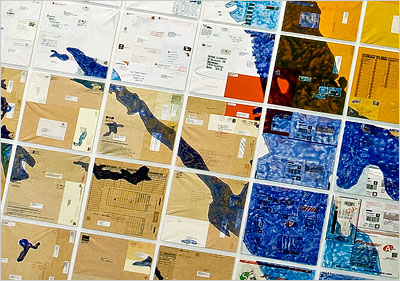 -James Mustich