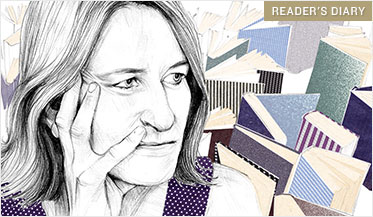 Every now and then there is a book that just needs to be written. I remember, years ago, listening to horror stories about the pharmaceutical industry from a medical journalist friend and begging her to write a book detailing some of these atrocities. She never complied, but now the requisite exposé has been provided by Melody Petersen, a reporter originally assigned by the New York Times to write about some of the new medications being produced. In the course of her researches Petersen became increasingly appalled by what she found: the widespread bribery and corruption of every aspect of medicine — doctors, hospitals, medical schools, et al. — by the voracious drug business, whose "cash-filled coffers have given it a stranglehold on medical science."

Our Daily Meds

In Our Daily Meds: How the Pharmaceutical Companies Transformed Themselves into Slick Marketing Machines and Hooked the Nation on Prescription Drugs (Picador), Petersen provides some hair-raising statistics. In 2004, she reveals, Americans paid twice as much for their prescription medicines as they did on higher education. "Selling prescription drugs — rather than discovering them — has become the pharmaceutical industry's obsession," she observes, and the most successful companies are not those not with the brightest scientists but with the most aggressive marketing team. "The medicine promoters have turned what were once normal life events — menopause, despair from a divorce, anxiety caused by a workaholic boss — into maladies that can be treated with a pill." As she goes on to demonstrate, these marketers literally create diseases, conceiving and packaging new ailments and selling them to the American public as though they were introducing a new car.

Full of harrowing tales about the reckless marketing of potentially dangerous drugs like Neurontin and Ritalin as popular panaceas for just about anything, criminally negligent cases of over-medication and over-selling, and the large-scale effects all this has had on our economy and our way of life, Our Daily Meds is not only an informative book but a very important one as well.

True Enough

So, too, is True Enough: Learning to Live in a Post-Fact Society (John Wiley & Sons, Inc.) by Farhad Manjoo. Manjoo, who manages a daily technology news blog at Salon.com and is an expert on journalism and new media, has found himself troubled by a disturbing trend: the fragmentation of media and news sources which now enables us to choose what kind of news we want to get and from whom we want to get it — Rush Limbaugh, Jon Stewart, and everybody in between — thereby fragmenting, in the process, our sense of reality. "No longer are we merely holding opinions different from one another; we're also holding different facts?.he creeping partisanship has begun to distort our perceptions about what is 'real' and what isn't. Indeed, you can go so far as to say we're now fighting over competing versions of reality."

Drawing on current discoveries in psychology, economics, and technology, Manjoo attempts to figure out just why America is splitting into a series of "belief niches" that seem less and less able to communicate with one another. "I've tried to answer a key question," he says: "How can so many people who live in the same place see the world so differently?" After perusing this book, any fair-minded reader will have to take a very close and critical look at his or her own perceptions of "reality."

Please Excuse My Daughter

Two recent women's memoirs have caught my fancy. The first is Please Excuse My Daughter by Julie Klam (Riverhead Books). With wry humor and a pleasing way of combining self-criticism with a genuine forgiveness for her feckless younger self, Klam describes her upbringing as an overindulged and overprotected Jewish-American Princess in the wealthy WASP enclave of Bedford, New York.

Klam's glamorous mother raised her only daughter to be the kind of pampered wife she had been herself, constantly dragging her away from school for shopping sprees at Bloomindale's and Bergdorf's. Well-dressed but painfully unprepared for the world, Klam floundered for years after leaving college until marriage, motherhood, and real financial responsibility forced her at last to grow up. Klam is sweet and charmingly self-deprecating — one suspects that she was never quite as much of a loser as she claims — and by the time I finished the book I felt as though I had a new friend.

Thrumpton Hall

In Thrumpton Hall: A Memoir of Life in My Father's House (Harper), Miranda Seymour tries to exorcise the restless spirit of her stupendously narcissistic father, George Fitzroy Seymour, who died in 1994. The love of George's life was Thrumpton, a Nottinghamshire manor house he schemed to acquire and over which he obsessed when finally in possession, forcing his wife and two children into artificial and decorative roles he considered appropriate to the house's embellishment.

The Seymours' lives took a grotesque and farcical turn when, well into middle age, the buttoned-down paterfamilias bought a motorcycle, donned black leather, and took to buzzing around the countryside in the company of a beefy young man. At once comic, pathetic, and tragic — for the solipsistic George finally died in a solitary hell of his own making — Thrumpton Hall is the story of a father's self-destruction and a daughter's painful liberation, and a reminder (like Please Excuse My Daughter) that the hardest journey many people have to make in life is that involved in breaking from a dominating and devouring parent in order to discover one's own unknown self.

Public Art in New York

As a lifelong New Yorker, I have often been mystified by the city's monuments and statues. Who (just to pick a couple of examples) were the Indian Hunter and Balto the Dog, and why do they merit memorial statues in Central Park? What is the significance of the Noguchi relief sculpture over the entrance to the Associated Press Building? Why is there an ornate memorial to the German poet Heinrich Heine on the Grand Concourse in the Bronx? Public Art in New York (W.W. Norton & Co.), with text by Jean Phifer, a former President of the Art Commission of the City of New York, and crisp, vivid photographs by Francis Dzikowski, answers all these questions and many more.

In fact the book has already taken its place in the small collection of volumes on New York that I find indispensable, such as Francis Morrone's Architectural Guide to Brooklyn and Robert Kahn's City Secrets: New York City. As Kent L. Barwick writes in the foreword, "it is, above all, an invitation to hit the streets." Best of all, one can actually take it along on such jaunts without being weighed down, for it is no heavy coffee-table tome but a compact paperback that can easily be slipped into purse or pocket. Public Art in New York will please knowledgeable native New Yorkers as well as tourists and deserves to stay in print for many years.