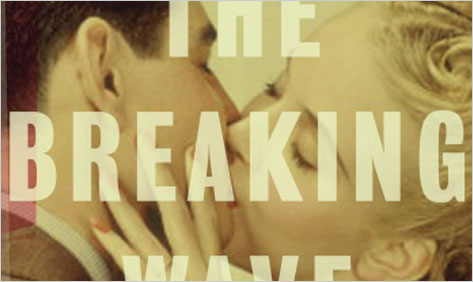 If the British writer Nevil Shute is mentioned at all these days, it is usually in connection with his most popular novels, A Town Like Alice and On the Beach. The rest of Shute's fiction—much like the Second World War and postwar eras he so acutely observed—is either forgotten or viewed through the distorting lens of nostalgia. It is easy to see why. The very name Nevil Shute conjures up a distant, monochrome world in which plucky girls and decent chaps get on with things as bombs fall and armies invade. Novels like The Chequer Board and Trustee from the Toolroom seem to belong on the shelves of a rural library or a grandmother's parlor, although today you are more likely to come across them at a charity book sale, stacked alongside Daphne du Maurier.
Shute is a quiet writer, eminently respectable and easily dismissed. Until you take a closer look. Then you realize that this unassuming craftsman exposes his genteel readers not only to the darker side of their humdrum lives but also to the possibility of nuclear annihilation and the realities of torture, sadism, starvation, and mass rape. Behind his genial façade, Shute is a stealthy subversive who makes you care so deeply about his plain characters—the nurse, the office clerk—that you follow them into the most lethal areas of the heart and of history. It is no coincidence, perhaps, that during the Second World War Shute worked on the development of secret weapons. His best writing is one.
Consider the typical Shute hero whose ordinariness accentuates the monstrous disorder of war, for example, or the grotesque rituals of imprisonment. The Pied Piper provides a memorable specimen. "His name is John Sidney Howard," the novel opens, "… a tall and rather emaciated man of about seventy, a little unsteady on his feet." We are in a gentleman's club in London during the Blitz in 1942 (the same year in which the novel was first published). After dinner, as the nightly bombardment begins, Howard and the anonymous young narrator fall into conversation. Talk of fishing leads to talk of rivers in France where Howard, a retired solicitor, has recently spent some time. When asked how he managed to travel while the German Army was invading, Howard replies, "I walked a good deal of the way." Launched with that understatement, the ensuing story could indeed be a fairy tale: an infirm, heartbroken man must shepherd a disparate group of children through occupied France.
With characteristic economy, Shute first describes Howard's life and its heartbreaks: the death of his wife, the outbreak of war, an only son killed in action. Howard survives only by setting himself small, meaningless tasks. "In this way he created the illusion that he had enough to do, and he grew happier in consequence," Shute writes, compressing desolation and endurance into a bleak sentence worthy of William Trevor.
The shock of his son's death propels Howard to France, where news arrives daily of the impending German invasion, and where a couple persuades him to take their two young children to safety in England. That return journey soon becomes an escape on foot across countryside thronged with refugees who are easy targets for German bombers. "They flattened out and flew along just above the tree-tops," Shute writes of German planes coming in to strafe Howard's straggling group. "… A little crackling rattle sounded from them as they came…. Howard saw the bombs actually leave the aeroplane, saw five great spurts of flame upon the road, saw queer, odd fragments hurled into the air."
The first German soldiers that Howard encounters are less impressive. Fuelling up their "dirty lorries" at a local garage, they have "sad, tired, expressionless faces." In another town, the new occupiers seem "ill at ease… grey faced and tired looking, wandering round in twos and threes and staring listlessly at strange sights." The German officer who finally decides the fate of Howard and his flock of seven children is portrayed with similar acuity.
These character sketches, along with the novel's shocking immediacy and atmosphere of sustained menace, make Pied Piper something far more substantial than a wartime adventure with a tidy ending. The story concludes in the relative safety of Howard's London club, but on a disconcerting note. The 'All Clear' sounds and Howard's companion pulls back the curtains: "The glass from the window fell in on the carpet with a crash; the wind blew fresh into our faces with a bitter, acrid smell of burning." War has followed Howard home.
That sense of war's tenacity is reinforced in The Breaking Wave, an undemanding yet oddly moving novel set largely in postwar Australia, with flashbacks to wartime England. "Like some infernal monster, still venomous in death, a war can go on killing people," observes Alan Duncan, who returns to the family farm in Australia from a war that has disabled him and killed his only brother. Alan finds his elderly parents bereft. Their young English maid, newly employed, who cared for them with great devotion, has just committed suicide. Her body lies upstairs in her narrow bed. They know nothing of her life.
When Alan reluctantly examines Jessie Proctor's belongings, he finds a hidden suitcase that provides an astonishing answer. "It seemed a despicable thing that I was doing," he confesses, "Now she was dead and could no longer defend herself… and I was robbing her bag to find out things that she wanted to keep from us."
Jessie Proctor, Alan discovers, was in fact Janet Prentice, his brother's wartime fiancée, and this revelation propels him back to the war that shaped Janet's life. So the novel becomes Janet's story. As a Leading Wren in the RAF, this wholesome girl services the British guns that blow German fighters out of the sky. She is not trained to kill. But in a nightmarish scene, Janet, by pure chance, shoots down a German plane over the English coast. She then views the "… poor, battered hulks of things that had once been men…." When it transpires that the dead are Poles and Czechs who may have been trying to surrender, Janet's girlish certainty in the world is shaken. Two further blows set her adrift.
Alan learns much of this from Janet's friend, Viola. "The best years of our lives happened to be war years," she admits, "…We had a fine time then, and so we think that if a third war came we'd have those happy, carefree years all over again." Two years later, in On The Beach, Shute would depict the aftermath of that third war. But it is in this earlier, unassuming love story—and in an offhand comment—that Shute anticipates the unthinkable horror of nuclear annihilation. The sly fellow has, once again, quietly shocked us to the core.