Was the 18th Amendment a "noble experiment" or self-righteous folly?
---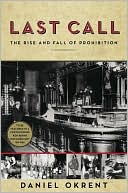 Last Call:
The Rise and Fall of Prohibition
By Daniel Okrent
There's nothing dry about this wide-ranging and colorful history of our national flirtation with enforced sobriety. Rather, Daniel Okrent presents a mini-epic of American ingenuity: bootleggers selling their wares over the sides of ships, crusading teetotalers with corrupt pols in their pockets, wives determined to close down the saloons that kept their husbands drunk and broke. Not to mention rabbis and priests fighting to hold on to supplies of sacramental wine and tycoons stocking up on privately cellared vintages. The result is a perfectly blended libation for readers.
---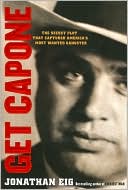 Get Capone: The Secret Plot That Captured
America's Most Wanted Gangster
By Jonathan Eig
Bootlegging existed on every level during Prohibition, from small-scale smuggling to massive enterprises that became the foundation for future, legal businesses. Al Capone's Chicago-based liquor empire, however, made its boss notorious due to the violence with which he enforced his rule over competitors. As Jonathan Eig shows, it wasn't mere economics that drove Capone's ambition—his ego craved the spotlight. But that same hunger for public attention inevitably brought Capone under the outraged gaze of President Hoover, whose repeated command to every applicable agency gives this book its title.
---
By Nelson Johnson
Long since overshadowed by the more outrageously evolved gambling mecca of Las Vegas, Atlantic City was the pioneering American city of its type—a sleepy health resort transformed into a bustling hub of entertainment, illicit pleasure, and underworld power struggles. Its explosive growth was, of course, initially fueled by the riches that flowed from the black market in booze. Penned by a New Jersey judge, this alluring history of a storied town has just been adapted for television by Martin Scorsese.
---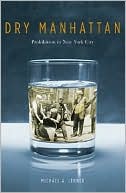 Dry Manhattan:
Prohibition in New York City
By Michael A. Lerner
Nowhere were hopes for anti-alcohol reformers higher than in the seemingly chaotic metropolis on the Hudson. But while there were plenty of Prohibition supporters in Manhattan—labor activists, for instance, who believed that saloons preyed on the slender paychecks of working men—the "wet" faction was widely represented among both tenement-dwelling immigrants and old-money WASPs. The result was a crucible for the cultural battle that followed this "noble experiment" (President Hoover's words)—one that author Michael Lerner argues made the political careers of such politicians as Al Smith, Fiorello LaGuardia, and FDR. His focus on the Big Apple's fight over drinking yields a memorable and often delightfully comic portrait of the era.
---
By E. L. Doctorow
Prohibition was the soil from which hundreds of criminal gangs sprung, and few were more brutally successful than Bronx-based racketeer Dutch Schulz. E. L. Doctorow's novel—in which the eponymous hero comes of age as a protégé to the infamous mob boss—elevates the gritty streets of Depression-era New York to mythic stature, and maps the deep shadows cast by sunnier tales of the American Dream.