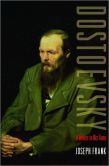 On this day in 1880 Fyodor Dostoevsky delivered his speech at the unveiling of the Pushkin Monument in Moscow. The speech, or the wild enthusiasm it inspired, is regarded as a historic moment in Russian literary history, and as the event came just six months before Dostoevsky's death, it eventually represented as much a memorial to him as to Pushkin.
Revered throughout Russia as the National Poet, Pushkin had been recently honored with a statue financed by public donations. The dedication ceremony was seen as a battleground for those who wished to define the national literary consciousness, with the speeches of Turgenev and Dostoevsky as the main battle. The Paris-dwelling Turgenev represented the "Westernized" writers who promoted a more European outlook, while the peasant-loving Dostoevsky was the voice of what was uniquely Russian. His speech was a hymn to the Russian spirit, a prophecy of Russian greatness, and a messianic call to those present "to become a real Russian." All reports, including Dostoevsky's letter to his wife that night, indicate that the showdown with Turgenev was no contest:
When I appeared on the stage, the auditorium thundered with applause…. I bowed and made signs begging them to let me read — but to no avail…. At last I began reading. At every page, sometimes at every sentence, I was interrupted with bursts of applause. I read in a loud voice and with fire…. When at the end I proclaimed the universal oneness of mankind, the hall seemed to go into hysterics, and when I finished, there was — I won't call it a roar — it was a howl of elation. People in the audience who had never met before wept and threw their arms around one another, solemnly promising to become better, and not hate, but love one another….
Pushkin was immune to the purges, icon bashings, and statue topplings that swept the USSR in the late twentiethth century, and today his monument in Moscow's Pushkin Square is as popular a gathering spot as ever. But the spirit of Dostoevsky's impassioned speech may have taken a beating: the Pushkin Monument looks out on the world's largest (700 seats) and busiest (30,000 customers a day) McDonald's.
---
Daybook is contributed by Steve King, who teaches in the English Department of Memorial University in St. John's, Newfoundland. His literary daybook began as a radio series syndicated nationally in Canada. He can be found online at todayinliterature.com.