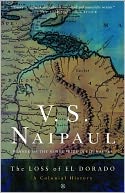 On this day in 1618, English adventurer, courtier, soldier, historian, and poet Sir Walter Raleigh (also Ralegh) was executed. "The last Elizabethan" lived and died with flair, and on the main stage. Whether he threw down his legendary cloak for her or not, Elizabeth I made him her favorite and conferred many lucrative properties and positions upon him — until she imprisoned him in the Tower for secretly marrying one of her attendants. A decade later, James I found it politically convenient to lock him up again, this time for thirteen years. Many of Raleigh's poems were written in the Tower, as was The History of the World. His pardon and release were conditional upon the success of his wild promise to make a second voyage to South America and bring back more precise information on the location of the fabled El Dorado. When this final adventure failed, James contrived to reapply his old execution order, and Raleigh was beheaded. As one account of Raleigh written in 1641 put it, he was Fortune's "Tennis-Ball."

Raleigh's first trip to South America is chronicled in his Discovery of the Large, Rich and Beautiful Empire of Guiana. Though clearly wealth- and empire-minded, this is really "a book about the discovery of Arcadia" (V. S. Naipaul, The Loss of El Dorado):
I never saw a more beautiful country, nor more lively prospects; hills so raised here and there over the valleys; the river winding into divers branches; the plains adjoining without bush or stubble, all fair green grass; the ground of hard sand, easy to march on, either for horse or foot; the deer crossing in every path; the birds towards the evening singing on every tree with a thousand several tunes; cranes and herons of white, crimson, and carnation, perching in the river's side; the air fresh with a gentle easterly wind; and every stone that we stooped to take up promised either gold or silver by his complexion.….
If this was a portrait of Arcadia, Raleigh was careful to frame it in a way that might appeal to his queen, as the concluding paragraphs to his Discovery drive home:
Those commanders and chieftains that shoot at honour and abundance shall find there more rich and beautiful cities, more temples adorned with golden images, more sepulchres filled with treasure, than either Cortes found in Mexico or Pizarro in Peru. And the shining glory of this conquest will eclipse all those so far-extended beams of the Spanish nation.… And where the south border of Guiana reacheth to the dominion and empire of the Amazons, those women shall hereby hear the name of a virgin, which is not only able to defend her own territories and her neighbours, but also to invade and conquer so great empires and so far removed.
---
Daybook is contributed by Steve King, who teaches in the English Department of Memorial University in St. John's, Newfoundland. His literary daybook began as a radio series syndicated nationally in Canada. He can be found online at todayinliterature.com.