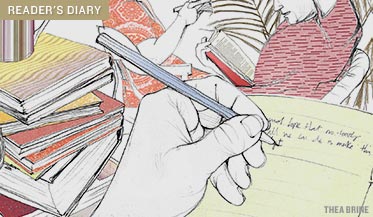 Free Lunch: How the Wealthiest Americans Enrich Themselves at Government Expense

"It is a universal truth that it is easier to mine gold from the government treasury than the side of a mountain," states David Cay Johnston in his blistering diatribe Free Lunch: How the Wealthiest Americans Enrich Themselves at Government Expense (and Stick You with the Bill) (Portfolio Books) — without question one of the most important books I have read in recent years, and the one that best explains the economic realities of our strange times. With close attention to detail and myriad examples, Johnston lays out the true story of the much-hyped "deregulation" process set in motion by Ronald Reagan and continued by each administration since then, pointing out that "under the guise of deregulation, new sets of regulations went into effect to thwart competition." Policies established by self-styled market purists and disciples of Adam Smith have not strengthened the market's invisible hand: instead they have purposely rigged markets, provided unfair subsidies for select corporations, and stuffed the pockets of CEOs and lobbyists at the taxpayers' expense.

Johnston, a Pulitzer Prize–winning investigative journalist, provides detailed specifics: who, for example, makes the profits in our health care system, the most expensive and least efficient in the world; how highly paid executives effectively steal shareholder and taxpayer money; how big corporations like Target, Cabela, and Wal-mart demand huge, unearned subsidies from local taxpayers that exempt them from having to compete in the marketplace; and how commercial sports leagues and stadiums are subsidized by taxpayers while desperately needed parks and libraries shrivel up for want of funds. As Adam Smith warned, unchecked self-interest will spoil the benefits of capitalism. "When there is no policeman on the beat the greatest beneficiary is not the taxpayer who is relieved of the cost of maintaining that police officer, but the thief."

Hallelujah Junction: Composing an American Life

One doesn't necessarily expect a composer and musician to be a master of prose, but John Adams, who composed the operas Nixon in China, The Death of Klinghoffer, and Doctor Atomic, as well as numerous symphonic works, has written a deeply intelligent memoir, Hallelujah Junction: Composing an American Life (Farrar, Straus and Giroux). Adams (b. 1947) is the product of an almost schizophrenically various musical culture. During his New England childhood, he soaked up his parents' beloved jazz and played clarinet in marching bands and local orchestras. Later, as a composition student at Harvard, he found himself struggling between the orthodoxies of the atonalism and serialism that reigned over "serious" music at the time ("the fatal cul-de-sac into which the Boulezian ideology was headed"), and the Dionysian blasts of rock music that were simultaneously revolutionizing the culture: "the screaming, slashing, bending, soaring, lawless guitar of Jimi Hendrix."

Adams gives an evocative account of his years in 1970s San Francisco, a day job hauling stock for a disreputable import company called Regal Apparel ("I personally handled most of the Bermuda shorts worn by Nixon's Silent Majority during the summer of 1972," he admits), his adventures as an avant-garde music maker, his experimentation with the burgeoning new sound technologies of the era, and his eventual rise to national prominence after Nixon in China. With a felicitous combination of analytical intelligence and emotional openness to all varieties of musical experience, Adams makes a fine guide to the era and its music.

Du Fu: A Life in Poetry

Du Fu (712-770; sometimes known as Tu Fu), probably the most beloved poet in Chinese history, flourished during the eventful T'ang dynasty, China's Golden Age. His poems, as well as those of other T'ang writers, had a powerful influence on Western modernism via the translations of Ezra Pound and others. Now a new selection of Du Fu's work has been translated and introduced by poet David Young (Du Fu: A Life in Poetry, Knopf).

Young has picked 171 poems out of the 1,400 that survive, basing his choice on the selections' relevance to the poet's distinctly dramatic life. "Providing such context is the rationale for this book, where the art and the life are set forth in all their remarkable interdependency," Young writes. The poet's travels took him to the capital city of Chang'an (at that time the world's largest city, with a population of two million), the rural hermitages of exiled friends, and the dreadful battlefields of the Lu-shan Rebellion, in which tens of millions lost their lives. Du Fu wrote his "occasional, reactive, and improvisatory" poems with equal measures of passion and precision: domestic love, the death of a child, the joy of friendship, and the magical, evanescent gifts of nature are indelibly captured. A nice companion volume to Du Fu is A. C. Graham's 1965 classic Poems of the Late T'ang, recently reprinted by New York Review Books.

The Private Patient

A P. D. James mystery is one of the few reliable pleasures in contemporary literature, and her latest, The Private Patient, does not disappoint. Cheverell Manor, the exclusive private clinic presided over by plastic surgeon George Chandler-Powell, is a fine example of one of those self-contained communities with a limited number of suspects (schools, trains, monasteries, islands, snowed-in country houses) so beloved of whodunit authors, and the characters James introduces, including Chandler-Powell himself and the murder victim, an investigative journalist with a painful past, are unusually well-depicted.

Humor is not James's strong suit: her detective/poet Adam Dalgliesh, who has featured in 14 of her mysteries now, is a little too sensitive and tortured for my taste, and his romance with the beauteous, brainy Emma Lavenham has got to be one of the longest-drawn-out love affairs in history. Still, the books are to be relished; high-quality genre writing is rare and valuable.

Little Women Abroad: The Alcott Sisters' Letters from Europe, 1870-1871

Looking around for early Christmas gifts, my eye was caught by a beautifully produced book from the University of Georgia Press: Little Women Abroad: The Alcott Sisters' Letters from Europe, 1870-1871, edited by noted Alcott scholar Daniel Shealy. In 1870 Louisa May Alcott and her younger sister, Abby May Alcott (known as May, and the inspiration for Amy in Little Women), set out on a 14-month tour through France, Italy, Switzerland, Germany, and England. This book brings together the two young women's letters home, along with the beautiful line drawings with which May, a budding artist, recorded each new sight.

As reflected in their writing and drawing, the sisters are charming, naive, and very, very America — rather like the heroines of a Henry James novel. Their correspondence, Shealy points out, not only tells us a great deal about the Alcott family "but it also reveals much about how Americans viewed Europe in the late nineteenth century." Avid seekers of the "picturesque," they are alternately delighted with the quaint and suspicious, in their New England, Protestant manner, of sinister objects like Jesuit priests and Italian aristocrats. A fresh reminder of a more innocent time, Little Women Abroad mingles scholarship and nostalgia in a pleasing m?lange.