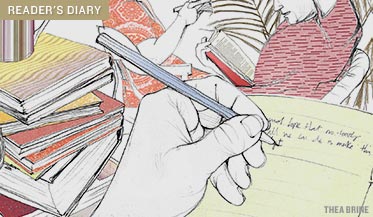 God's Harvard: A Christian College on a Mission to Save America

The recent election results have shaken up a lot of interest groups — perhaps none so much as the conservative evangelical Christian community, which had gained an unprecedented access to power under George W. Bush. But the group still constitutes a potent political force. One of the most interesting manifestations of its alliance with Washington is Patrick Henry College, a small private institution tucked away in Loudon County, Virginia, not far from the Beltway. PHC was founded in 2000 by Michael Farris as a "Harvard for homeschoolers." Its hand-picked students are educated to enter the higher echelons of government in order to "shape the culture and take back the nation." Farris calls today's youth "the Joshua generation," meaning that they, like the biblical Joshua, are destined to lead the nation to the Promised Land. The college's ties to the Bush administration gave its students the heady feeling that this ambition actually lay within their reach.

Journalist Hanna Rosin spent two years at Patrick Henry researching her riveting book, God's Harvard: A Christian College on a Mission to Save America (recently available in paperback from Harcourt). Rosin is a knowledgeable author who covered religion and politics for The Washington Post for ten years; though she is a self-described secular Jew, her open, gregarious nature helped her to befriend a number of PHC's students, whose voices speak clearly and often poignantly to us through her alluring narrative. One longs for a sequel to God's Harvard that examines Patrick Henry in the wake of the Republican defeat. What happens to true believers when their formula for understanding the world stops making sense?

Defeat: Napoleon's Russian Campaign
Napoleon and His Marshals

The same question must have haunted Napoleonic France after the great man's Russian disaster in 1812. Defeat: Napoleon's Russian Campaign (New York Review Books) is an edited-down translation of Philippe-Paul de Ségur classic eyewitness account of the campaign, first published in 1824. De Ségur, Napoleon's maréchal de logis, was a natural storyteller whose dramatic word-paintings of the debacle became indelibly fixed in generations of readers' memories, inspiring many scenes in Tolstoy's War and Peace, among other works. The great set pieces — the crossing of the freezing Berezina in "unspeakable chaos"; the valiant governor of Moscow burning his own mansion; Napoleon petulant in his tent; the westward retreat of the army's pitiful remnants, "a mob of tattered ghosts draped in women's cloaks, odd pieces of carpet, or greatcoats full of holes" — all are here, and remain as astounding as they ever were.

The discipline of the Russians, de Ségur notes, should have provided Napoleon with "lessons by which the victorious never profit, either because success thinks it has nothing to learn, or because we put off improving ourselves till misfortune has struck." The lessons of 1812 are not without their applications to our current military predicament, a fact that Mark Danner stresses in his introduction. "The magnitude of the stakes," he comments, "should not blind us to the similarities to other such gambles, undertaken in the conviction that shock and awe must produce nothing less than the triumph sought, for the alternative — well, the alternative was simply inconceivable."

This magnificent narrative sent me back to an old favorite, A. G. Macdonell's 1934 classic Napoleon and His Marshals, one of the most entertaining history books ever written. An early act upon Napoleon's becoming Emperor, in 1804, was his appointment of eighteen officers in the French Army to be Marshals of the Empire. This was to be the first purely meritocratic officer corps of the modern world: among the great names that still resound through history, there are Murat, the son of an innkeeper; Mass?na, the son of a tanner; Ney, the son of a barrel cooper; and Bernadotte (whose descendents rule Sweden to this day), the son of a provincial lawyer.

Macdonell takes the reader on a swift and enthralling tour of the roller-coaster years from 1796 to 1815 and beyond, treating each of his subjects with gossipy irreverence. (He calls Murat, for instance, "a vain and stupid man, mentally dishonest, unstable of judgment" who nevertheless left "a record of personal courage that was?surpassed by no one.") The author, like his predecessor de Ségur, is a born entertainer who presents the Napoleonic epic as the most extravagant pageant of human genius and folly that has ever been produced.

American Ruins

A fine visual meditation on decayed grandeur is Arthur Drooker's gorgeous American Ruins (Merrell). Using infrared format on a specially adapted digital camera, Drooker spent two years recording selected historic ruins within the United States. The infrared look proves to be particularly well suited for emphasizing the cracks and imperfections in aging buildings, attracting the viewer's aesthetic sense even toward structures not traditionally considered "beautiful": the Bethlehem Steel Mill, for example, or the U.S. Penitentiary at Alcatraz.

As Christopher Woodward writes in his introductory essay, "to Arthur Drooker, ruin is not the end of the story of a building but, rather, an episode in the cycle of the life, death, and reincarnation of great buildings." Ruins are the result of an unwitting collaboration between the work of man and the work of nature, and Drooker has made his choices wisely, from ancient sites like Pueblo Bonito at Chaco Canyon — more than a thousand years old — to crumbling neoclassical plantation houses like Windsor in Mississippi or Rosewell in Virginia, to the haunted-looking summer estate of a Hawaiian king.

The Grove Book of Opera Singers

A welcome new reference book is The Grove Book of Opera Singers (OUP), edited by music scholar Laura Macy. Generously illustrated, this volume contains entries on more than 1,500 singers dating from the origins of opera to the present day, each written by an expert on the subject. There is also a handy "index of roles" which identifies the creators of some 2,000 operatic roles (Papageno, we find, was first played by one Emanuel Schikaneder).

Though written with restraint (this is, after all, a dictionary), the entries acknowledge the singers' limitations as well as their known strengths. Pavarotti "made it a practice never to sing beyond his own means"; Peter Pears's voice was "capable of great expressive variety and flexibility, if no great range of color." The book is well produced, like everything that issues from OUP, but with all the fabulous opera photos out there it seems as though the editors could have come up with a more imaginative cover for it than a standard shot of the currently ubiquitous Renée Fleming.