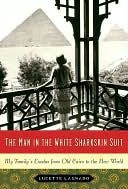 It is difficult to find perspective any time, let alone in a whirl of accelerating velocity. The events in Egypt are so gripping that we focus on the real-time immediacy-who wouldn't?-and in the process often lose both the larger narrative and adjacent intimations. All of which are important but easily set aside in the moment. If your moment provides you with the time for some reflection on larger themes, this reading list might just be the anti-Twitter you need.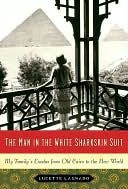 The Man in the White Sharkskin Suit – Lucette Lagnado
Some cities endure as we remember them, others have intense cultural pops of concentrated splendor. Cairo, in the period after World War II and before the ascension of Gamal Nasser, had an exotic urban majesty that is captured by Lucette Lagnado in this luxurious but chaste book that is about many things: her father (the man in the suit), the city, and her family's quick descent into refugee inferno.

Cairo Trilogy – Naguib Mahfouz
CNN has one way to bring you inside a country, Nobel-prize winner Mahfouz snaps you inside a culture. These three books, each named after actual Cairo streets-Palace Walk, Palace of Desire, and Sugar Street-are a teaming, noisy intergenerational tour-de-force that begins with the Egyptian efforts to toss off British colonialism, and ends with the conclusion of World War II. The status of women, the role of science, the harsh hammer of tradition, the fragile scent of optimism-they all play vivid roles in the Nobel Laureate's masterpiece.

In Search of Identity: An Autobiography by Anwar el-Sadat
Three years before he was assassinated-despite being protected by "four layers of security and eight bodyguards"-Anwar Sadat wrote an autobiography which is now, regrettably, out of print and has to be bought used. It's a book worth reading at this particular moment, when his successor teeters, and the speculation about what Egypt would have become had Sadat lived becomes poignant once again.

A Paradise Built in Hell – Rebecca Solnit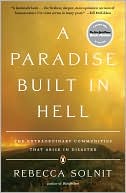 The images of ordinary Egyptians standing guard to protect the country's antiquities from looting brought this recent, gently contrarian book to mind. Rather than default to the convention that disasters bring out the worst in people, Solnit-one of our most brilliantly unexpected historians-argues that displays of honor, self-organization of spontaneous altruism are often the result of sudden destruction and social collapse.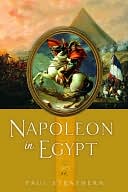 Napoleon in Egypt –Paul Strathern
It's hard to read this story of 18th-century colonial miscalculation-a brew of arrogant ambition, economic urgency, the deification of French values and the diminishment of Muslim ones-without contemporary referents. Napoleon was a raw 28 when 335 ships departed France with 40,000 troops and a bunch of intellectuals who were supposed to bring the rarefied benefits of French culture to the heathens. The Emperor did not achieve his goals; what he did accomplish, though, was the creation of our fascination with Egyptology.

The Shah's Last Ride – William Shawcross
As speculation abounds about whether Hosni Mubarak will take the last plane out, it's fascinating to turn our attention to another Middle Eastern autocrat topped by popular fury. This is a taut and insightful narrative of how the Shah of Iran lost his country, the ascendancy of Ayatollah Khomeini, and the profound geopolitical eruptions that endure to this day.


Here Comes Everybody – Clay Shirky
They're calling this the Twitter Revolution, rightly or wrongly. But there's no doubt that social media is playing an unprecedented role in what's happening in Egypt. Shirky's book is a paean to technology's power to overleap authority structures of all kinds. With its prescient subtitle-"The Power of Organizing Without Organizations"-this manifesto takes on layered plangency in today's context.
---
Adam Hanft is a nationally-known cultural critic, an authority on social trends and branding. He is the founder and CEO of Hanft Projects, and blogs for the Huffington Post, The Daily Beast, Fast Company and Politics Daily. He is also a frequent commentator on National Public Radio's Marketplace, and is the co-writer, with Faith Popcorn, of The Dictionary of the Future. You can follow him at twitter.com/hanft.