Inspirations and aspirations to greet the new year.
---
By Tom Hodgkinson
From the founder of The Idler, the magazine that celebrates the fine art of doing nothing, comes this whimsically erudite argument for indolent defiance of our work-obsessed culture, enlisting the support of Oscar Wilde, Robert Louis Stevenson, and Nietzsche—all of whom admitted to doing their best work in bed.
---
By David Allen
A step-by-step productivity primer that immediately pays dividends. Veteran coach and management consultant Allen offers a simple, practical, yet profoundly habit-altering system for managing projects, actions, and whatever else you want to call the mess that clutters our desks, our kitchen counters, and our minds.
---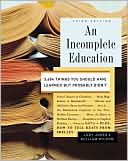 An Incomplete Education:
3,684 Things You Should Have Learned but Probably Didn't
By Judy Jones and William Wilson
Can you distinguish Keats from Shelley? Shiite from Sunni? Deduction from induction? All of us have left potholes in our path of learning, and this decidedly cheeky tour of the highways of cultural literacy will go a long way toward filling them in, while eliciting more than a few laughs along the way.
---
By Harvey Simon
Why you should exercise—and how? The author, a founding member of the Harvard Cardiovascular Health Center and an associate professor at Harvard Medical School, provides the rationale for regular exercise along with a rational, achievable regimen that even non-athletes can master.
---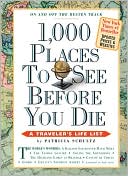 1,000 Places to See Before You Die
By Patricia Schultz
Here's the perfect book to help plan all those trips you've been meaning to take. Shultz's continent-spanning wonder of a world tour covers destinations from the Taj Mahal to the best Chicago hot dog joint in informative and winning style, including all the info you need to travel—or just stay at home and dream!